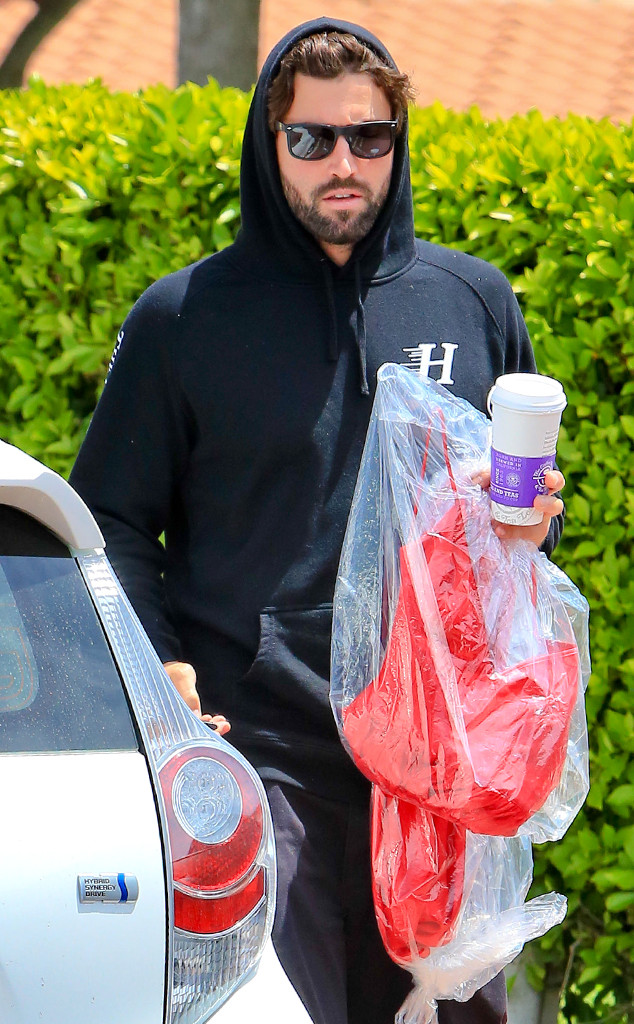 julian-fk/X17online.com
No, Brody Jenner isn't picking up a dress for Bruce Jenner. But so what if he was?
The reality star was photographed grabbing a gorgeous red dress from the dry cleaners, and was subsequently part of a speculative headline concerning his father, who recently revealed that he is transitioning into a woman.
(At this time, Bruce Jenner has not chosen to publicly identify as a woman and so E! News will continue to refer to him as Bruce and use male pronouns, until he indicates otherwise.)
The X17 report read, "Is Brody Jenner Buying a Dress for Dad Bruce?" That clearly didn't sit well with Brody, so he took a moment to call them out on Instagram.