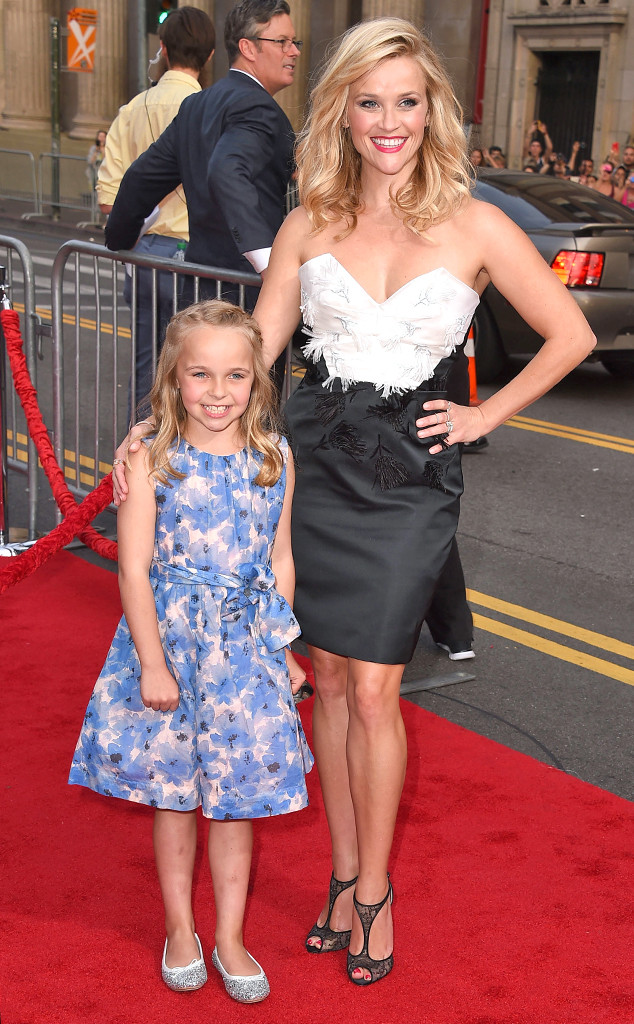 Steve Granitz/WireImage
Reese Witherspoon's daughter Ava isn't her only mini-me! Witherspoon's adorable niece Abby Witherspoon is also a dead-ringer for the Oscar winner!
At last night's Hollywood premiere of Hot Pursuit, Witherspoon walked the carpet with her precious pint-size niece, who appears in the film playing a young version of Witherspoon's character.
The look-alike duo were all smiles while posing together. Reese looked gorgeous in her chic black and white dress with heels while Abby looked super-cute in a colorful floral dress and flats. Witherspoon posted a cute Instagram of her and Abby on the carpet with the caption, "Me & my sweet sweet niece Abby James, who plays me as a child in #HotPursuit #MiniMe."