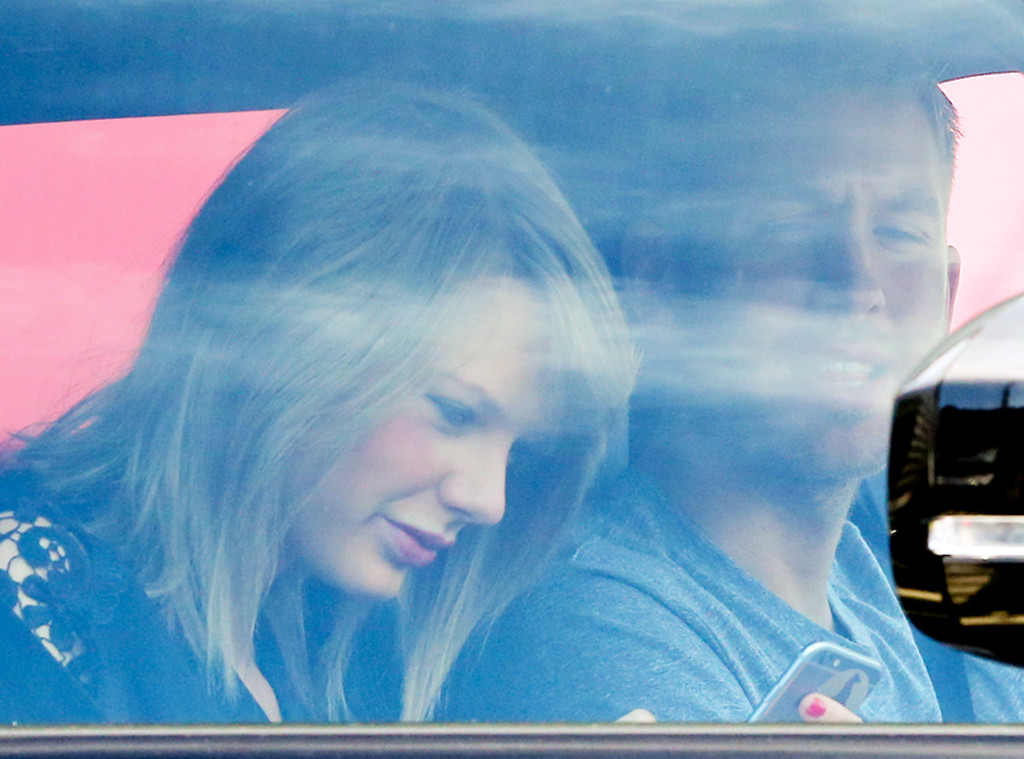 Mariotto/Fresh/INFphoto.com
Aw, cute couple alert!
Taylor Swift and rumored boyfriend Calvin Harris were spotted leaving the singer's home together, and while in the car, the singer seemed very focused on something on her cellphone. Even Harris looked intrigued and took a peek to see what was going on.
So, what was going on?! Clearly, we don't know for sure, but we can take a few guesses because that's always fun.
Maybe she's examining a potential selfie she wants to post on Instagram? Maybe she's reading the massive amount of comments and tweets from fans? Maybe the duo took cute coupley pics together when they were inside the house and she's looking at how wonderful love is? Maybe she's writing lyrics to her next love song?
Seriously, the possibilities are endless.
Things seem to be going well for the new Hollywood couple.
Aside from spending a good amount of time together in recent months, Harris did something recently that really proved things are getting serious—he hung out with Taylor's cats.
Calvin's "Moment" with cats Meredith Grey and Olivia Benson on Instagram is the best. The sexy DJ/model isn't actually in the snapshot, but it lets us know he's spending some quality time with Tay's nearest and dearest.
He's also been hanging out with Taylor's human pals, too. Calvin Instagrammed another pic of Ellie Goulding, Halston Sage and Alana Haim. Based on these ladies' party pics throughout the night, we can tell that these women—plus Serayah and Lorde—were all hanging out with a certain "Shake It Off" singer.
Friends, pets and peeking at your phone...this relationship is going to the next level.