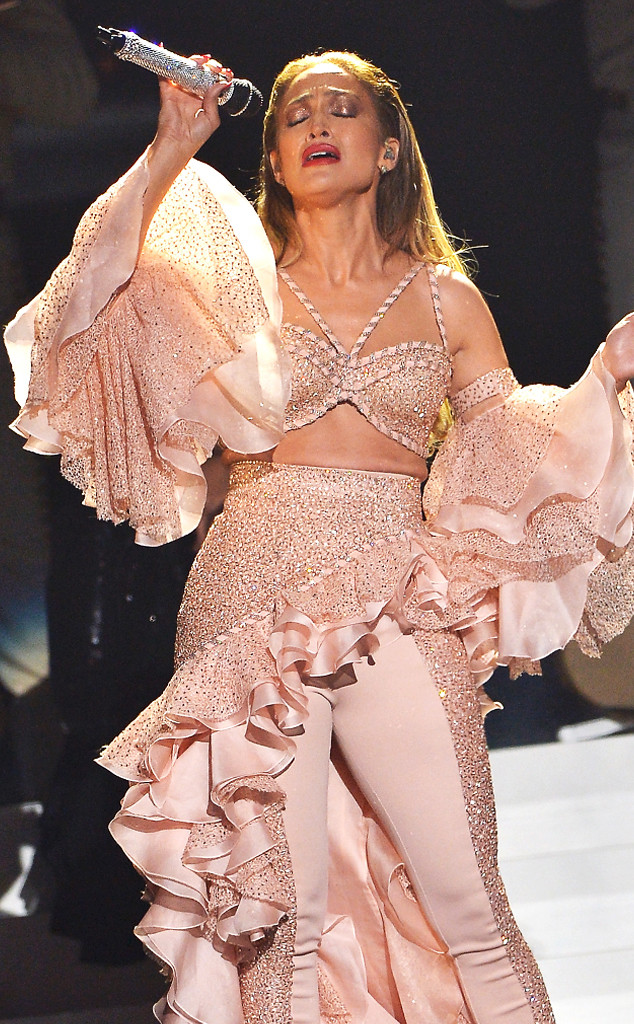 Rodrigo Varela/Getty Images
The 2015 Billboard Latin Music Awards included one very bittersweet moment tonight.
Jennifer Lopez took the stage to perform the highly anticipated and absolutely amazing tribute to the late Selena Quintanilla-Pérez, the iconic Tejano singer who was murdered in 1995.
There was obvious nostalgia before the tribute even began, seeing as Lopez portrayed the singer in the biopic Selena back in 1997, but fans of the Mexican-American star would instantly be greeted with a number of aspects from J.Lo's performance that tugged at their heart and reminded them of the brunette beauty who was taken too soon.
With old footage of Selena playing in the background, Lopez opened the performance with Quintanilla's famous hit "Como La Flor" while wearing a dazzling crop top with jeweled pants under a sheer overlay.