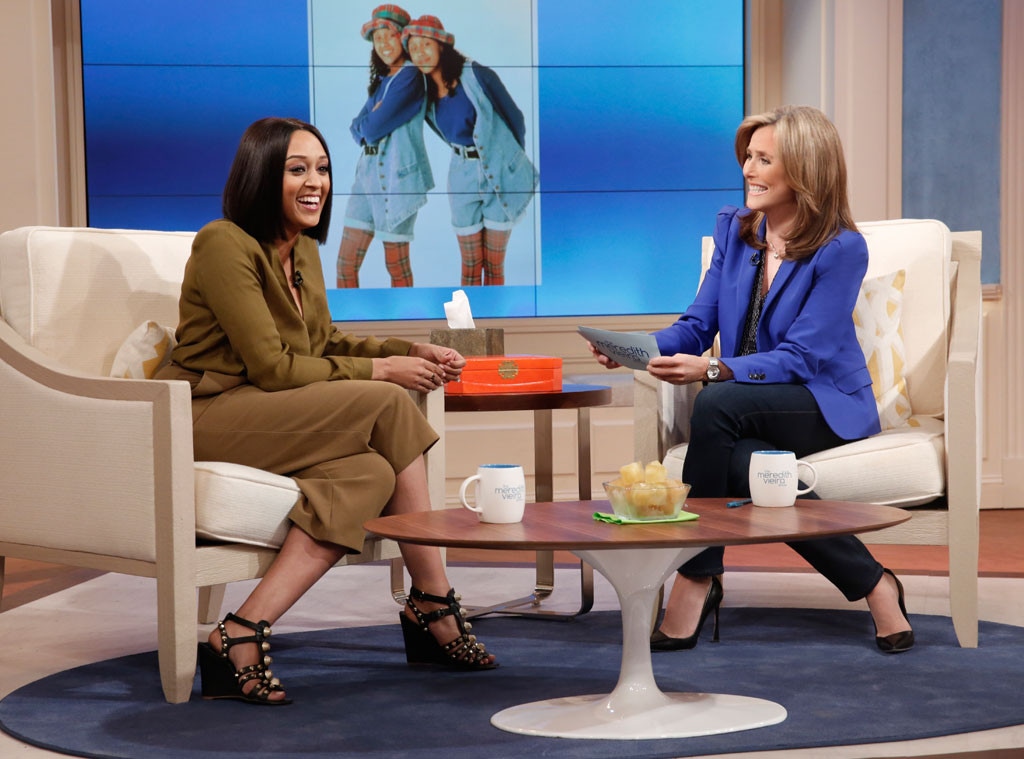 Meredith Vieira Show
Sing it with us, everyone! "Sister, SISTER!"
It's been more than 15 years since viewers caught a new episode of the '90s hit series starring Tia Mowry and sister Tamera Mowry.
But on Friday's all-new Meredith Vieira Show, Tia gave fans a huge dose of hope when asked if a revival series is at all possible.
"So many people, they want to see us back and you know I would love to," she shared with Meredith Vieira. "It's just all about timing. I am working on a show right now and my sister is working on [The Real], so we'll see. The fans, they really want it so we'll give it to them probably."
You heard that right, folks! Tia just said new episodes are "probably" coming. 
In the meantime, Tia is gearing up for the debut of her new Cooking Channel series titled Tia Mowry at Home. It's quite the different experience from when she was discovered on the set of Full House.
"Yes, because my brother [Tahj Mowry], he played Teddy, so we would always go and visit the set," she revealed. "My sister and I, a lot of people don't know this, we would actually babysit the Olsen twins."
So does that basically make Tia and Tamera BFFs with fellow sisters Mary-Kate Olsen and Ashley Olsen? Well, not so fast.
"I mean we're not friends but of course if we see each other we will say hi," Tia shared. "The producers that would hang around on the set, they were like these girls are so adorable."
She added, "We even did a guest spot on Full House. It's kind of like where we got our first start." We seriously learn something every day. Thanks, Meredith.