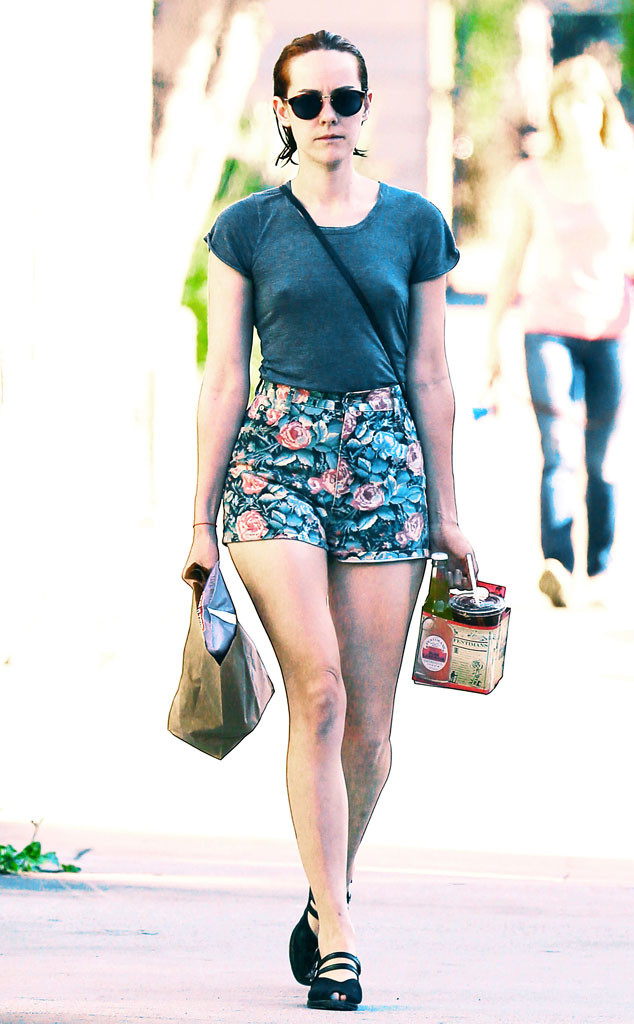 Sharpshooter Images / Splash
People, Jena Malone does not have time to be bothered by such restrictions. She has stuff to do!
The Hunger Games actress was spotted running errands around town yesterday in a cute and casual outfit, but one thing was very clear—Malone decided to ditch a bra for the day. Hey, can ya blame her? Sometimes you just wanna let the girls roam free instead of making them succumb to an over-the-shoulder-boulder-holder.
Especially when the errand is a quick run to the grocery store to grab some essential items for lunch. Malone was photographed on her way back from the store as she carried a few items in her hands while walking home in Los Angeles.
She seemed to have just hopped out of the shower, with her slicked back and wet, and threw on an adorable ensemble that included high-waisted floral shorts and a plain T-shirt.