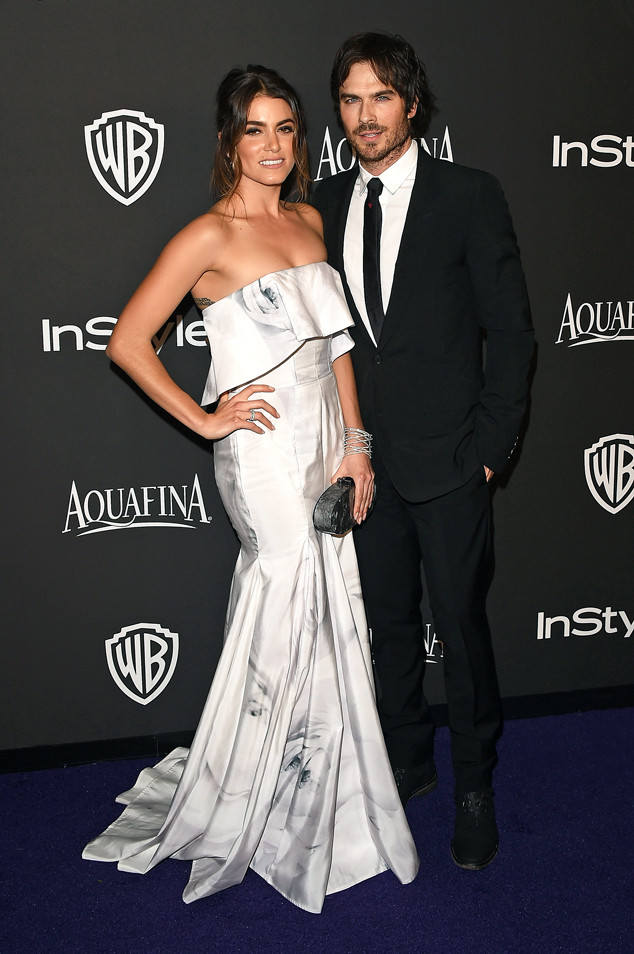 Jason Merritt/Getty Images
Wanna know one of the secrets to Ian Somerhalder and Nikki Reed's relationship?
Well, good thing you do, because the brunette beauty spilled (some of) the beans during her recent interview with Into the Gloss.
When dishing on her usual nighttime routine, the actress admitted that she likes to tend her now-hubby shortly before they get some shut eye.
Reed dished that she lives "with a man who eats a lot, so I cook like every single meal."
"I'm happy to make him a midnight snack all the time," she explained. "I mostly eat plant-based, so give me an avocado or something, even late at night, and I'll be happy."
They say the way to a man's heart is through his stomach, right?