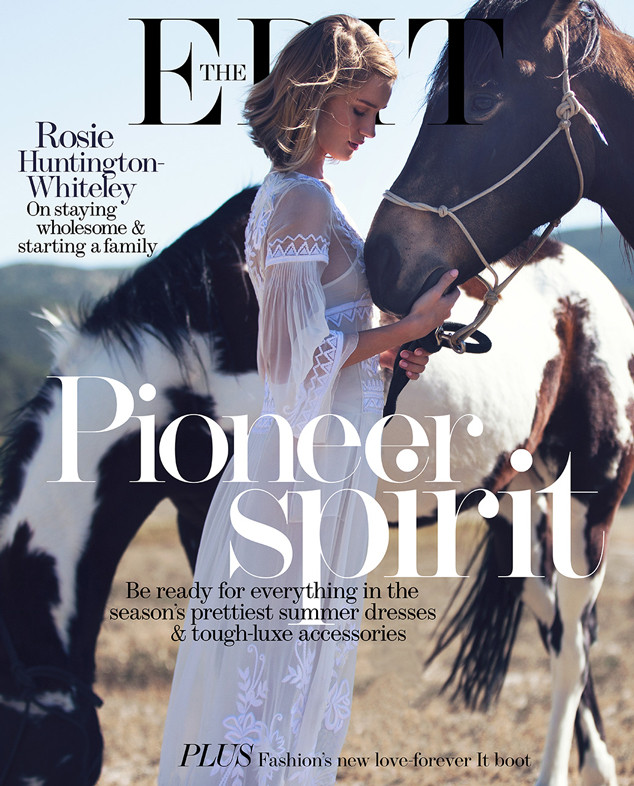 Photograph by David Bellemere and courtesy of The EDIT, Net-A-Porter.com
Rosie Huntington-Whiteley says it's crazy to date Jason Statham, but we're fairly sure he would say it's wild dating her!
The insanely good-looking couple have been together for several years now, but the model-turned-actress tells Net-a-Porter.com's The EDIT that her relationship makes it hard to enjoy any semblance of privacy.
"People go crazy for Jason," she says. "It can become a frenzy walking down the street with him."
She explains that his notoriety in action films has made his fans feel like they know him personally, so sometimes she feels like she can't get a second to herself. But whenever she loses perspective, her mom is always there to remind her how lucky she is to be so successful—with or without a boyfriend.
"People relate to him and feel like he's the guy they grew up with, so it's tricky. You can't always do the right thing..." she adds. "People will say, 'What do you mean you don't do your own grocery shopping?' But I go to the supermarket and there are 20 photographers watching it."