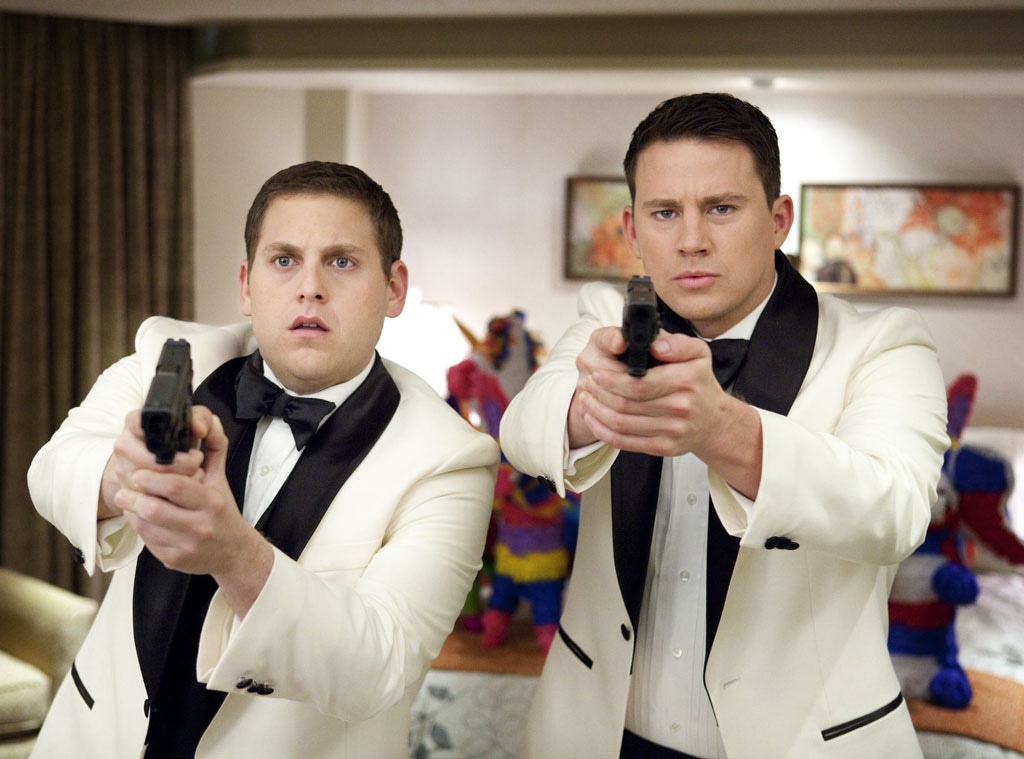 Columbia Pictures
Reboot season is officially underway! It seems like every classic flick is being remade these days and the trend isn't going away anytime soon. The next movie to get the do-over treatment isn't a classic per se, but it's bound to be a good one. 
According to The Hollywood Reporter, 21 Jump Street is coming back to the big screen—and it's going to be an all-female version. The project is in the very early stages, but Broad City writers Lucia Aniello and Paul W. Downs have been hired to helm the script so it's already off to a strong start. There are no details yet about what the premise or plot will be, but it's never too early to start daydreaming about the cast.
What we do know is that it's going to be a buddy cop drama just like the first one, so we decided to pick out some of fantasy lady pairings for this flick. Sony, are you listening?
Ilana Glazer and Abbi Jacobson: The reboot is being penned by the writers of Broad City; these two ladies star on Broad City—it's a no-brainer. Oh, also they're comedy geniuses.
Sandra Bullock and Melissa McCarthy: They nailed the cop comedy genre in The Heat, so there's no question they can do it again. Plus it would be nice to see Hollywood actresses play a character that's slightly too young for a change.
Anna Kendrick and Aubrey Plaza: These two BFFs have basically monopolized sarcasm in Hollywood (see their Twitter exchanges for proof). They're weird on- and off-screen, and they also just happen to be starring in another upcoming comedy alongside Zac Efron and Adam DeVine.
Cara Delevingne and Rebel Wilson: So much quirk, so little time. But it's always nice to pack a little weirdness into a movie, and we think these two could be a total opposites-attract kind of thing.
Kristen Wiig and Maya Rudolph: Does this pairing make total sense in a movie that's likely going to be about police officers going back to high school or college? Not really. Does it stop us from hoping above all hopes to reunite our absolute favorite comedy duo? No it does not.
Carey Mulligan and Emma Watson: It's a Brit invasion! These two are obviously better known for more serious roles, but they've got comedic chops just waiting to be seen by the world. 
Emma Stone and Amber Stevens: Stevens did a great job as Jonah Hill's love interest in 22 Jump Street so this is a natural transition for her. And Emma Stone is, well, Emma Stone.
Dakota Johnson and Rye Rye: These two played the rag tag team of female undercovers during the 2012 original 21Jump Street. And if Dakota can survive filming Fifty Shades of Grey, she can do anything.