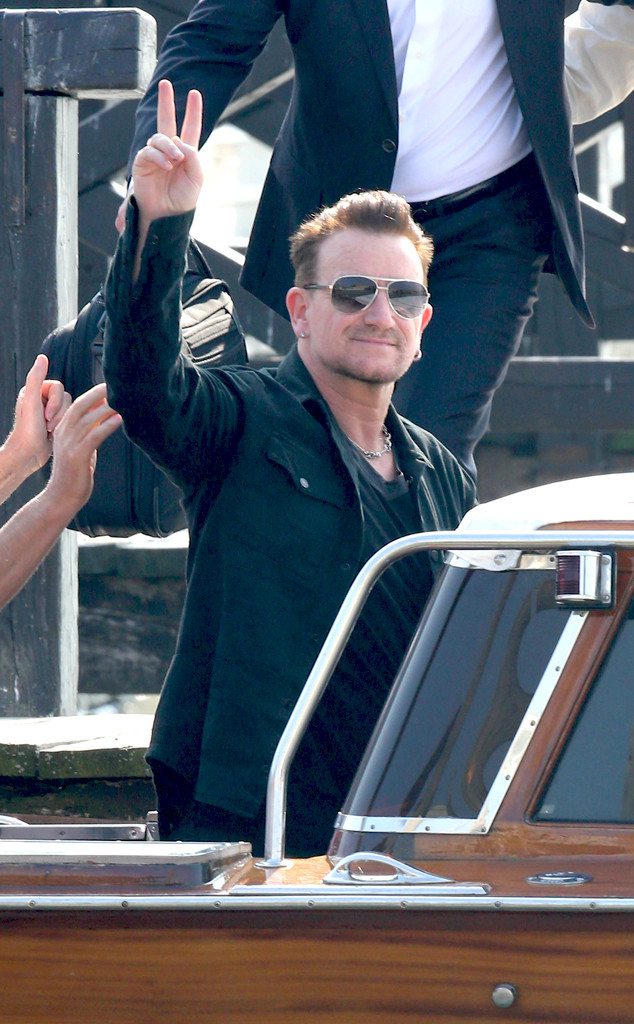 Splash News
Rest assured, fans: Bono is on the mend, but it's been a lengthy recovery for the U2 frontman.
In November, the Irish rock band was forced to postpone their weeklong residency on NBC'sThe Tonight Show after the 54-year-old musician was severely injured in a cycling accident while riding through Central Park in NYC.
And now, in a new interview with the New York Times, the Dublin-born philanthropist reveals his current state of health, admitting he still cannot play the guitar.
"I really used to think that my head was harder than any surface it came in contact with, and I don't anymore," Bono told the NYT backstage while rehearsing for the band's upcoming "Innocence and Experience" Tour which follows the release of their 2014 album Songs of Innocence. "I didn't come off a Harley-Davidson. I came off a push bike and smashed myself to bits. There is no glory here."