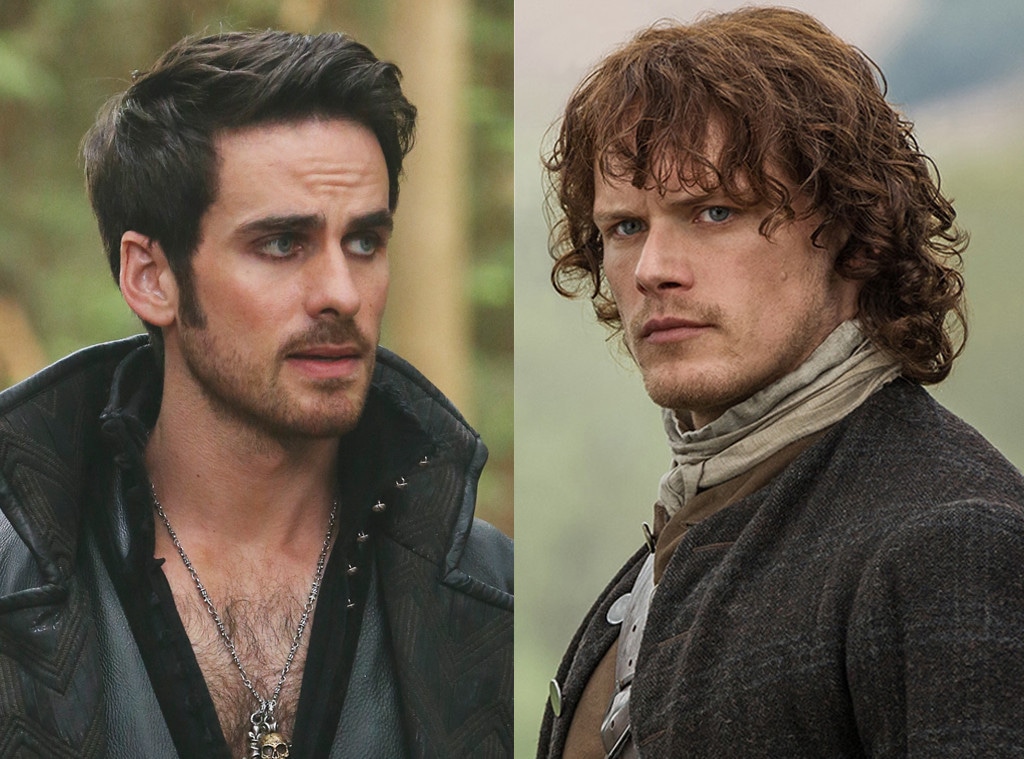 ABC/STARZ
It's the pirate vs. the Scot!
62 hot men down, two remaining: Who will be crowned TV's ultimate leading man? We're about to find out!
We've reached the final round of 2015's Alpha Male Madness tournament, and for the first time ever, Supernatural star Jensen Ackles is not competing. It's a new era for AMM as Jensen has won the title every year we've hosted the competition...until now.
The two contenders looking to take the crown? Once Upon a Time's Colin O'Donoghue and Outlander's Sam Heughan! In the last round, they defeated Arrow's Stephen Amell and The 100's Bob Morley in order to move on to the finals, which kick off right now. 
You have until Sunday, May 3 at 5 p.m. PT to vote for your favorite leading man, and you can vote as many times and as often as you'd like. So apologize to your loved ones now because you're going to be a little MIA this weekend. Friends and family can wait, Alpha Male Madness bragging rights are forever!
Make sure to spread the word to your fellow fans on Twitter using the #AlphaMaleMadness hashtag and tweeting @kristindsantos on Twitter.
And mobile-users, you can now vote on your device. But you currently cannot vote using the E! Online app. We're working on it, we swear!
Alright, get your snacks ready, charge those laptops and make sure to hydrate because you have a long weekend of voting ahead of you, so let's begin, shall we? 
The poll has now closed. Check back soon for the results!