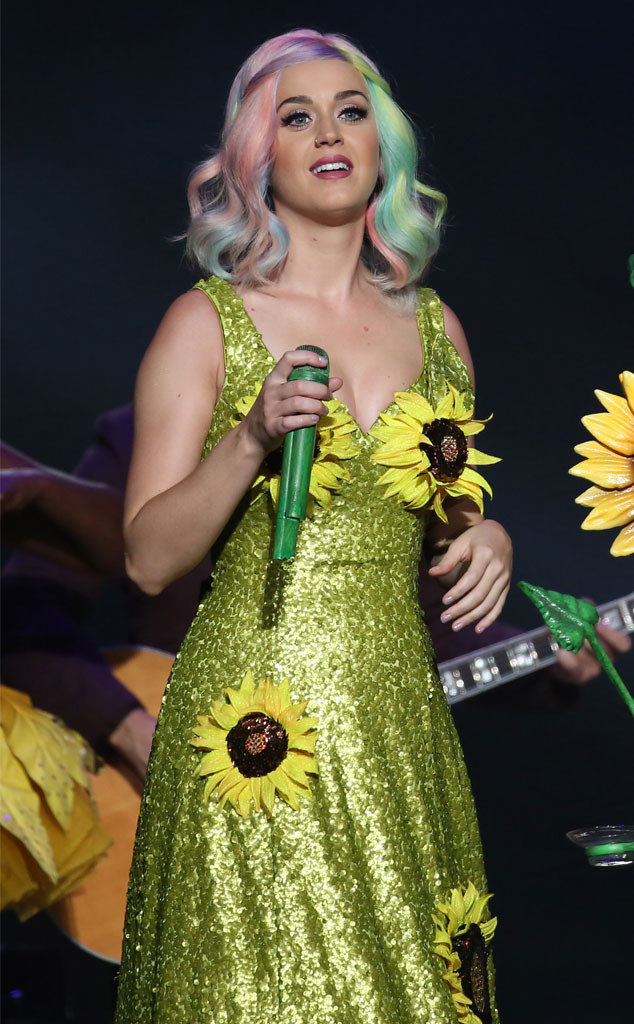 ChinaFotoPress/ChinaFotoPress via Getty Images
Controversy is blooming around Katy Perry in China.
What looked like just another technicolor costume for the pop princess has stirred up animosity among those who saw the sunflower-studded dress she wore onstage Tuesday as a pro-Taiwanese statement. Which, considering she was performing in Taipei and she was surrounded by sunflowers, could have been the case—but she's performed in that costume before.
Taiwan just marked last month the anniversary of the Sunflower Student Movement, when students staged a 23-day occupation of Taiwan's parliament last year in protest of the Cross-Strait Service Trade Agreement, a trade pact that some Taiwanese feared would give mainland China too much economic influence in the sovereign state.
Thousands rallied outside the building in solidarity with the students inside, and demonstrators carried sunflowers as a symbol of hope.
So that is quite the statement of solidarity Perry seemed to be making.