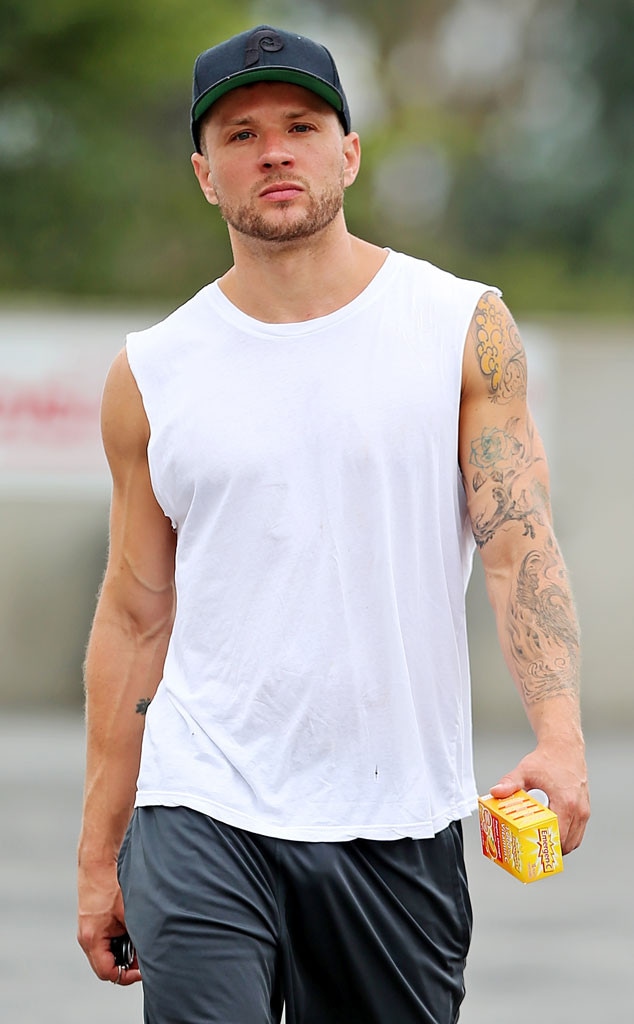 Splash News
Sorry to disappoint, Marvel fans. It doesn't sound like Ryan Phillippe is your newest superhero crime fighter.
Earlier today, the 40-year-old actor appeared on Howard Stern's radio show. When asked about his upcoming projects, Phillippe said nonchalantly, "I've met with...Marvel is interested in talking about a Netflix series, possibly. The Daredevil series is great."
That's when the you-know-what hit the fan.
Marvel fans quickly began to speculate if Phillippe had landed the lead role in one of Netflix's upcoming superhero series. Many assumed Phillippe would take on the role of Iron Fist. Sadly, that's so not the case.
"I have no real marvel news other than an upcoming meeting. sorry to disappoint fans thought there was more to it. there is no story there," Phillippe tweeted in response to all the casting rumors and speculation.
Speaking of franchise heroes, Phillippe opened up about once losing a big role to Hayden Christensen. "Way back in the day there was a Star Wars thing—Anakin Skywalker and stuff."
Phillippe also admitted he's lost big-time movie roles because of fatherhood. "Since I became a dad, I love the business [but] it's not everything to me," he said. "So I think that's held me back in some regard."