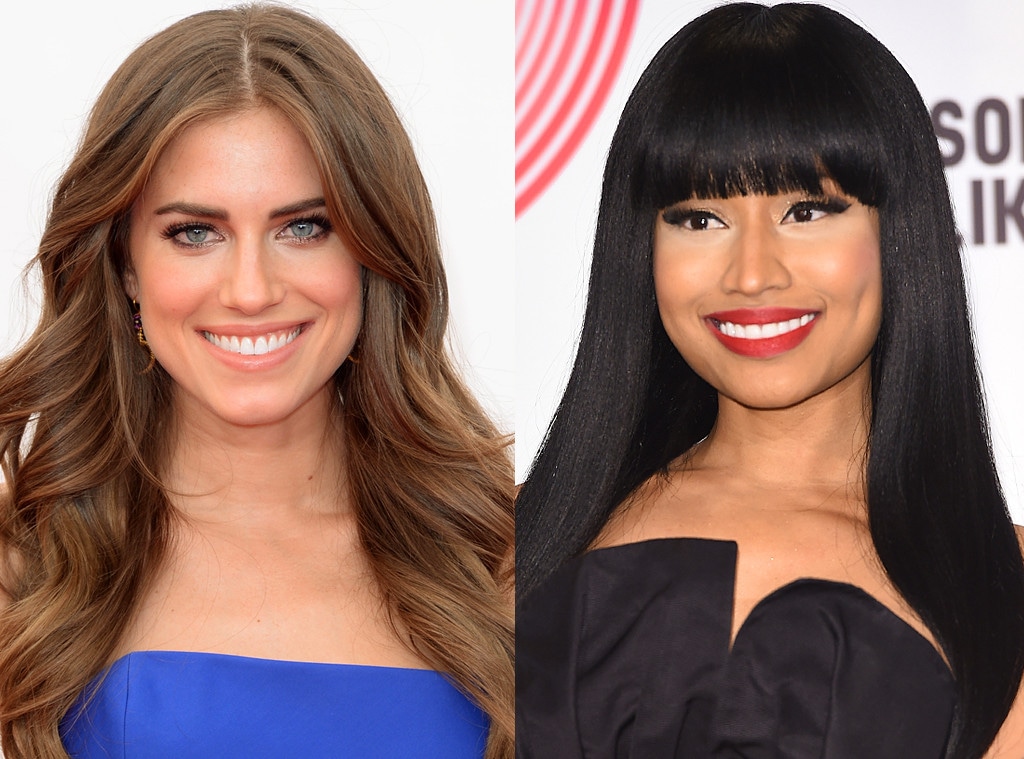 Jason Merritt/Getty Images; Venturelli/WireImage
Allison Williams is a triple threat: She can act, she can sing and she can rap! Well, sorta.
The 27-year-old Girls star took to Instagram this week to share a funny lip-syncing video in which she takes on Nicki Minaj's famous rap from the Kanye West song "Monster."
The clip shows Williams in hair and makeup on set. She sits in her dressing room chair while lip-synching the lyrics. "Let me get this straight wait I'm the rookie/ But my features and my shows ten times your pay?/ 50k for a verse, no album out!/ Yeah my money's so tall that my Barbie's gotta climb it," she raps.
Even though she's not actually rapping in the clip, Williams perfectly mouths all the lyrics in the intricate rap. Well done!
"This is what happens between shots on set. #Minajesty #Monster #SoMuchMakeup," she captioned her Instagram video.
This isn't the first time a celeb has paid tribute to Minaj by taking on one of her many hits. Back in 2013 Selena Gomez made headlines for a video in which she excellently raps the singer's hit "Super Bass."