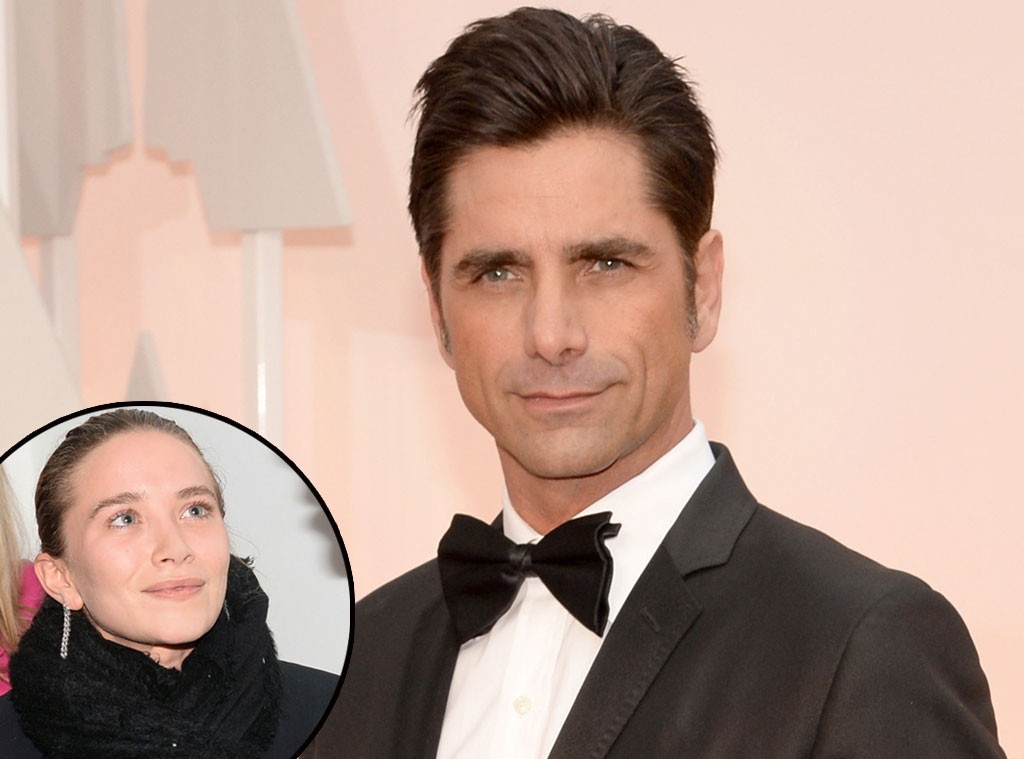 Getty Images, SIPA USA
John Stamos and Mary-Kate Olsen are chatting! Could this mean she's joining Fuller House?!
Unclear, but we're glad that Uncle Jesse is talking to his fictional niece, Michelle Tanner, again! He tweeted the news, writing, "Had a sweet talk with M.K today!! There way more important things going in the wold today. #Family."
The news of the reboot has excited the Full House stars and, obviously, fans of the original series everywhere. But when Mary-Kate and her twin, Ashley, said they were never even approached about it, the news soured. They claimed to Women's Wear Daily that Stamos, who will serve as a producer on the Netflix reboot, never talked to them about reprising the role the fashion designers once shared.
But according to Stamos' vocal Twitter account, that wasn't true. "I call bulls—t," Stamos wrote, along with a link to a story about the Olsens' alleged surprise.
With the reboot making headlines fairly regularly, could anyone really be that surprised when Lifetime announced an unauthorized Full House tell-all movie? Well, Stamos, who seems to be the common thread and biggest critic when it comes to all things surrounding his forthcoming project, wasn't too happy about the news.
"Full House TV movie on @lifetimetv??" he tweeted this evening, along with a link to a story by The Hollywood Reporter. "Hmmmm—yeah right, good luck with that."
The Lifetime movie will examine the rise of the cast, including Bob Saget, and behind-the-scenes happenings over the show's entire duration. That's eight whole seasons of BTS fun. At least we're assuming it'll be fun because the class has remained very close over the years and frequently tease us with reunions (not including the new show).
The new Netflix series follows the recently widowed D.J. (Cameron Bure) as she raises her kids with the help of sister Stephanie (Jodie Sweetin) and best friend Kimmy Gibbler (Andrea Barber). Although Lori Loughlin, who played Uncle Jesse's wife, isn't confirmed to make a full-time return, she's expected to appear in the one-hour Full House special in 2016.