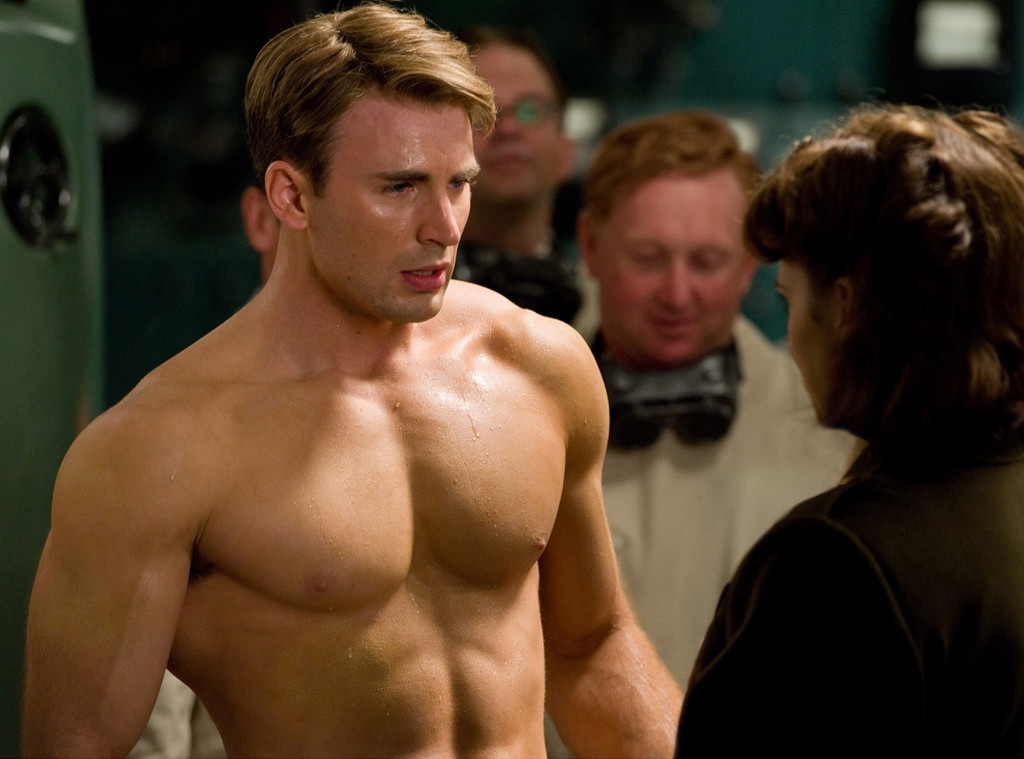 Jay Maidment/Marvel Entertainment
It's no surprise that Captain America is the most virtuous Avenger.
While promoting Avengers: Age of Ultron, Chris Evans said he's looking forward to seeing the superhero (real name: Steve Rogers) finally be in "a relationship with a woman" in 2016's Captain America: Civil War. "It's funny when you think about it—he's probably a virgin," Evans, 33, said with a laugh during an Entertainment Weekly Q&A. "He's probably a virgin! I don't know when it would've happened."
Well, the super soldier did go on a USO tour back in the day.
"Maybe one of those [dancing] girls blew his mind. He's probably just a good guy. He was probably holding out for Peggy Carter [Hayley Atwell] and he's a little more old-fashioned in that sense," he mused. "These are a lot of things that I think are giant conflicts, but they're also very personal conflicts."
"He's a very human guy," Evans added. "That's why I like him."
Marvel/Disney Enterprises
Cap's had the chance to make his move, of course. In 2011's Captain America: The First Avenger, for example, Natalie Dormer played Private Lorraine, a soldier who attempted to seduce Captain Rogers. In 2014's Captain America: The Winter Soldier, Scarlett Johansson's Black Widow told him to ask his neighbor on a date. At the time, he didn't know Emily VanCamp's Sharon Carter worked for S.H.I.E.L.D.
In Avengers: Age of Ultron, Captain America prioritizes saving the world over looking for love. The same can't be said for Johansson and Mark Ruffalo's characters, though. Heck, even Iron Man (Robert Downey Jr.) and Thor (Chris Hemsworth) are in relationships. Instead, Cap is "trying to be" the leader of the Avengers. "I don't think he's aggressively barking orders at people," Evans says, "but I think when you have all these powers and abilities, someone needs to steer the ship."
"He's addressing the matter at hand, and right now that's Ultron."