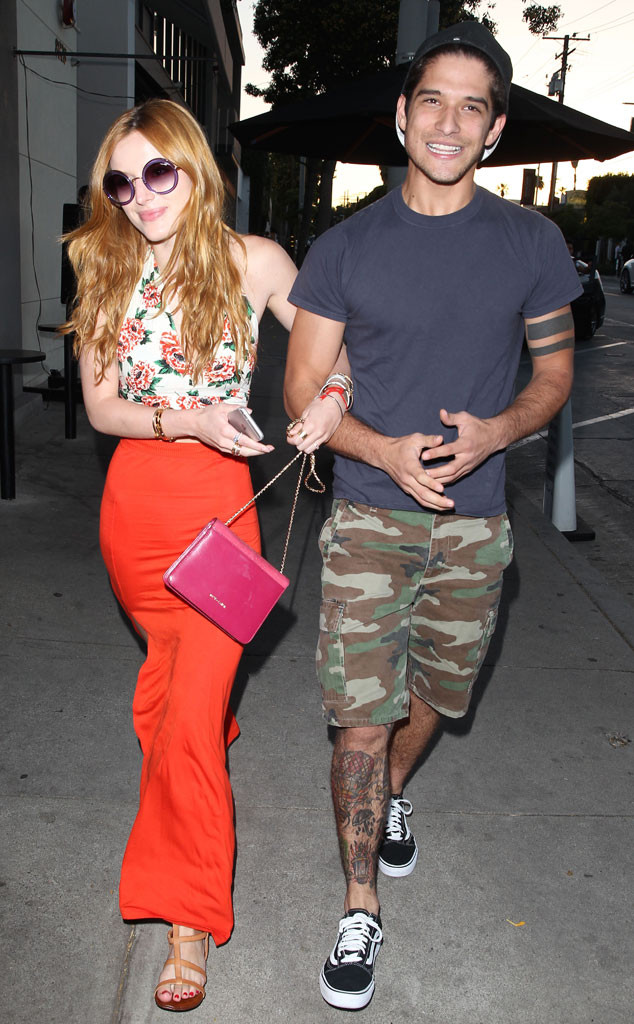 Roger/AKM-GSI
Well, this settles it. Bella Thorne is not dating Tyler Posey.
While pictures might say a thousand words, the Scream actress is quashing the rumors in 180 characters or less...on Twitter. "It baffles me why rumors are made up about who I am dating when I've always been upfront and open about my personal life," she tweeted, along with alien and side-eye emojis.
She had presented with the Posey at the 2015 MTV Upfront Presentation on April 21, where Ja Rule and Frankie Grande joined them for the annual press event. They were there to promote their separate projects, which are the upcoming series Scream and Posey's returning show Teen Wolf.
But after they were spotted shopping together arm-in-arm in West Hollywood, the rumor mill started churning out ideas that the two stars could be dating! But in case her initial denial wasn't enough, the Blended actress posted a picture of herself lying on her gal-pal's lap and captioned it, "I'm going to start my own rumor and tell everyone I'm dating @Alexa_Yarnell because she's hot."