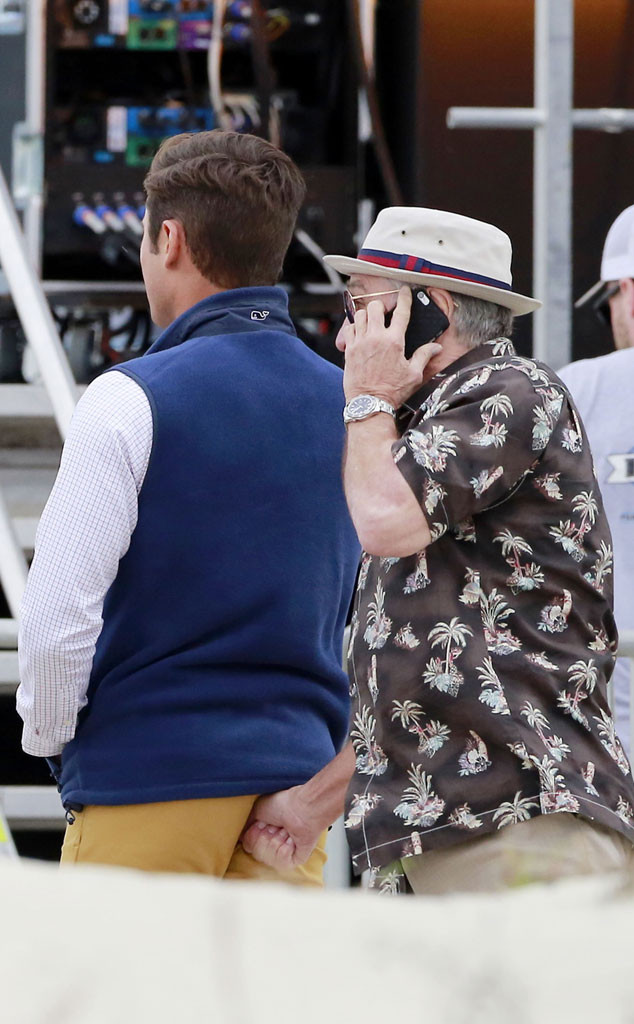 Bruja, PacificCoastNews
Yes, you read that correctly.
For their new movie Dirty Grandpa, Robert De Niro and Zac Efron got to share a very special moment that they'll probably never forget. As seen in photos taken of the two on the set in Tybee Island, Georgia on Tuesday, the 71-year-old Goodfellas star appears to stick his thumb up the 27-year-old hottie's butt, which is covered by a pair of mustard pants. He's multitasking too—the elder star holds a cellphone up to his ear.
Efron's behind appears to be play a prominent role in the comedy film. The actor was seen sporting nothing but a pair of light nude undies while filming a scene on the beach (see the NSFW photos). He also wears a cropped, fringed top in another.