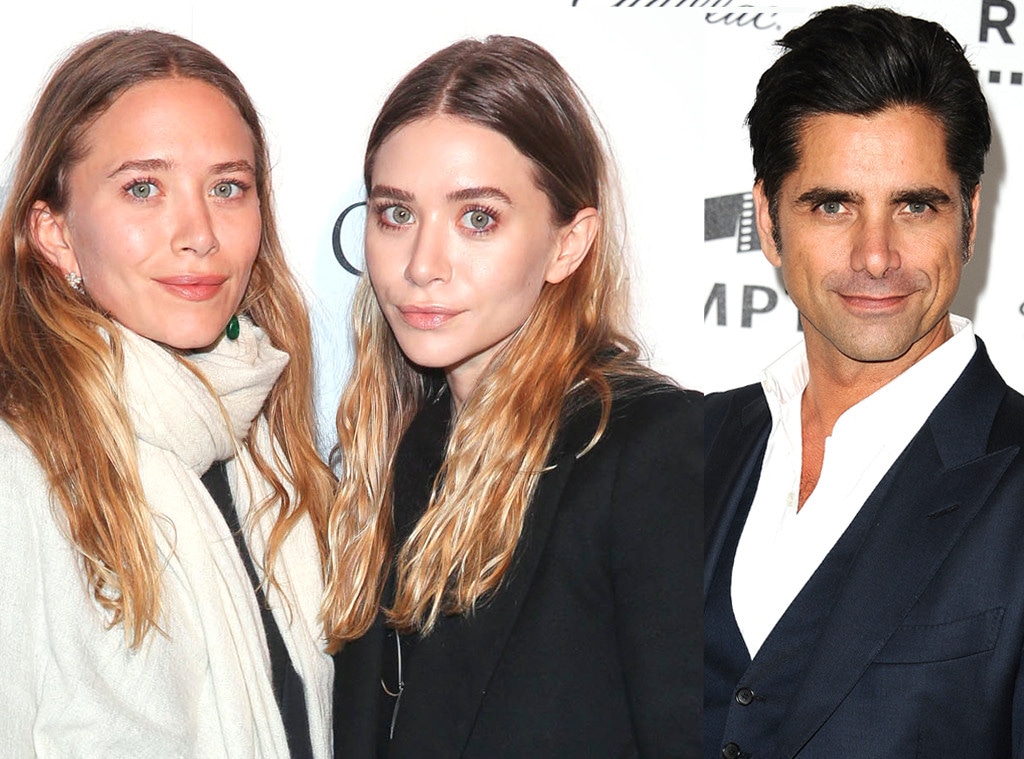 Rob Kim/Getty Images/Jason LaVeris/FilmMagic
It appears Uncle Jesse isn't too pleased with Michelle Tanner's recent comments. John Stamos took to Twitter to comment on Mary-Kate Olsen and Ashley Olsen's recent statements that they were surprised by Stamos' Fuller House announcement on Jimmy Kimmel Live!.
After the show was announced by Stamos and Netflix, the Mary-Kate told Women's Wear Daily they just found out about the project. "I'm shocked I haven't heard from John [Stamos]," she said. "I'm going to call [Bob Saget] and get his perspective," Ashley said.
To that Stamos took to Twitter, retweeted a link and said, "I call bulls--t."
"They knew about the show. It wasn't a surprise to them," a source told E! News. Another source concurred, "They definitely knew it was happening," we're told.
Stamos is executive producing and slated to appear on Fuller House, the sequel series to Full House starring Candace Cameron Bure, Jodie Sweetin and Andrea Barber as D.J. Tanner-Fuller, Stephanie Tanner and Kimmy Gibbler, respectively. In a press release announcing the 13-episode first season, Netflix and Warner Bros. said they were in talks with Full House veterans Saget, Lori Loughlin, Dave Coulier and Mary-Kate and Ashley.
When reached for a statement, Warner Bros. declined to comment on ongoing discussions. Loughlin made the press rounds in support of her Hallmark Channel series When Calls the Heart right after Fuller House was announced and spoke out about the lack of deals for the other original cast members.
"They decided to it'd be great to open the show with a one-hour reunion," Loughlin said of Fuller House's proposed first episode. "The only thing is, they only made deals with half the cast, but not the other half…I think we would all like to come back if the powers that be are fair to all of us…We want to be there, we want to come back, it's up to them."