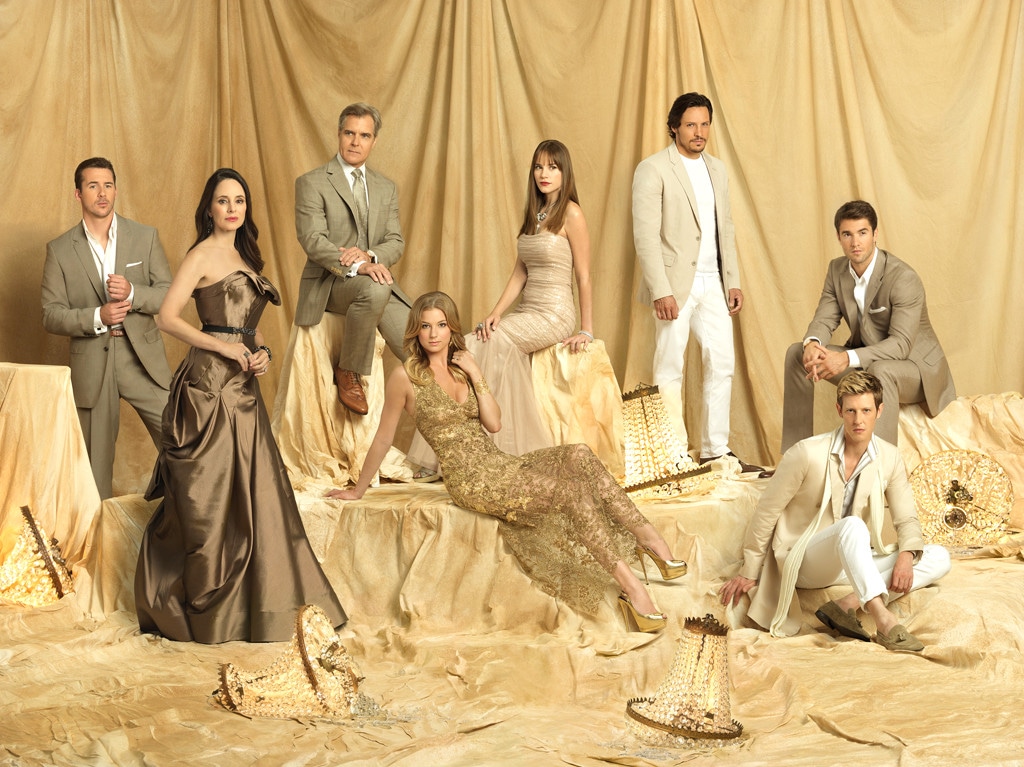 ABC/Bob D'Amico
All revenge missions must come to an end.
Revenge has been canceled by ABC after four seasons, the network confirms to E! News. A breakout hit in its freshman season, Revenge suffered a bit of a sophomore slump and never fully recovered it, leading ABC to put a cap on Emily's (Emily VanCamp) red Sharpie of doom. Revenge's series finale will air on Sunday, May 10.
"We can officially tell our fans that this will be the end of the story," executive producer Sunil Nayar told EW.com, who first reported the news of the series' cancellation. "We've been talking to the network and we all just wanted to make sure that we felt very confident. Now that everybody has seen the finale—which is fabulous—everybody understands that as much as we all adore the show, it has hit exactly the mark it needed to to end. This is the series finale of Revenge that will be airing in a couple weeks."
Fans had predicted that this would be the final season of the show, especially after the death of one of its leading ladies. After her character blew up Grayson Manor while she was still inside, Madeleine Stowe confirmed Victoria's death in an interview with E! Online, stating, "This is my last season." But Stowe acknowledged that there were people still on the show that were hoping it would continue.
"I think that it's still up in the air for the rest of the castmembers. I think there are people who really love the show and want to go on with the show," she said. "We've had a fabulous crew. They've been with us for  four years, and I'm so very close with them that I'll be rooting for them all if that's what they want to."
And when we asked about a potential fifth season for the show, Stowe said, "I think if it goes on it would have to be a reinvention."
One of the biggest hits of the 2012-12 TV season, Revenge debuted to 10 million viewers and a 3.3 rating in the all-important demo. However, ratings dropped in its second season, and a recent episode attracted just 4.5 million viewers and a 1.0 rating in the demo.
As for the series finale, Stowe previewed for us that it would be "bittersweet" ending.
"I can't give away the ending because I think it's going to be bittersweet, but I can tell you this: these woman are always going to be tied together," Stowe said.
Revenge's series finale will air on Sunday, May 10 at 10 p.m. on ABC.