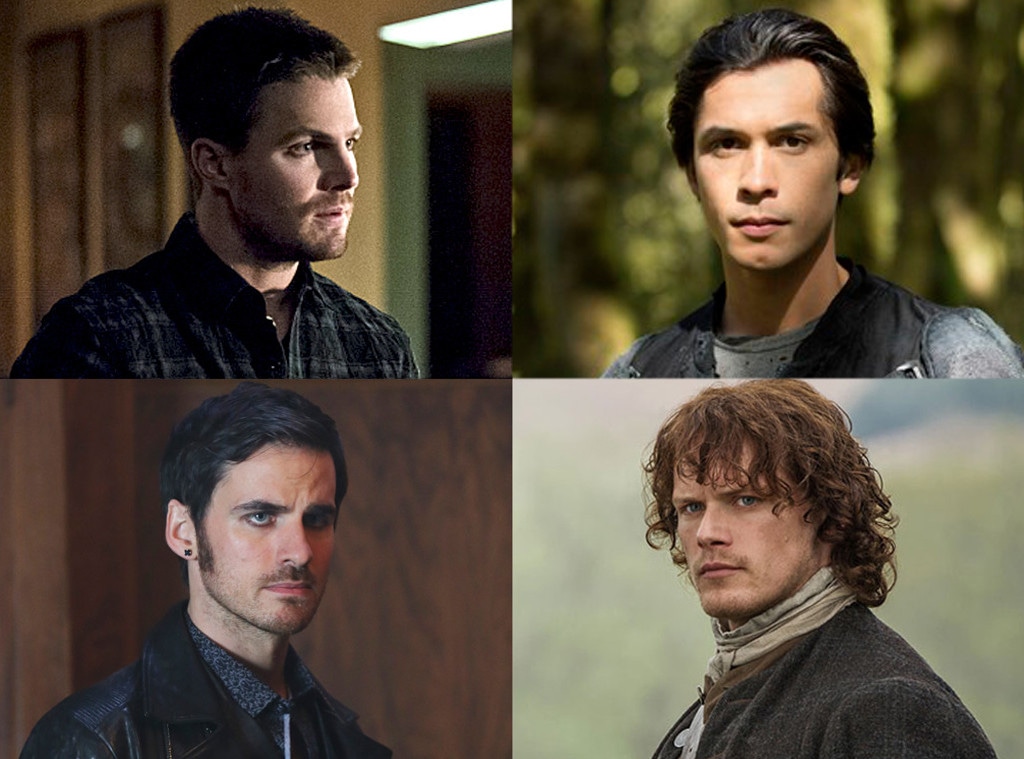 ABC/CW/STARZ
It's the end of an era.
For the first time in Alpha Male Madness history, the Final 4will be missing Supernatural's Jensen Ackles. Yes, that means the undefeated champ of our annual tournament has been defeated. Say it with us: whoa! The leading man who took down Jensen? The 100's Bob Morley, who is competing for the first time! And AMM's reigning king wasn't the only Supernatural star to go out in the Elite 8 as his on-screen brother Jared Padalecki also lost.  Hey, anything can happen during Alpha Male Madness!
And to think we still have two rounds of competition left, with the Final 4 kicking off right now!
The three men joining Bob in this round of the tournament? Once Upon a Time's Colin O'Donoghue, Arrow's Stephen Amell and Outlander star Sam Heughan, who, like Bob, is also making a very impressive AMM debut!
This round of voting closes on Wednesday, April 29 at 5 p.m. PT, with the final round kicking off on Thursday. Anyone else just get chills?!
Want to secure your favorite leading man the big win? Then spread to the word to your friends, family and fellow fans by using the #AlphaMaleMadness hashtag and tweeting @kristindsantos on Twitter.
And mobile-users, you can now vote on your device. But you currently cannot vote using the E! Online app. We're working on it, we pinky promise!
Now that the boring stuff's out of the way, let's get to the fun part!
Alpha Male Madness 2015: Final 4, Game 1
Alpha Male Madness 2015: Final 4, Game 2