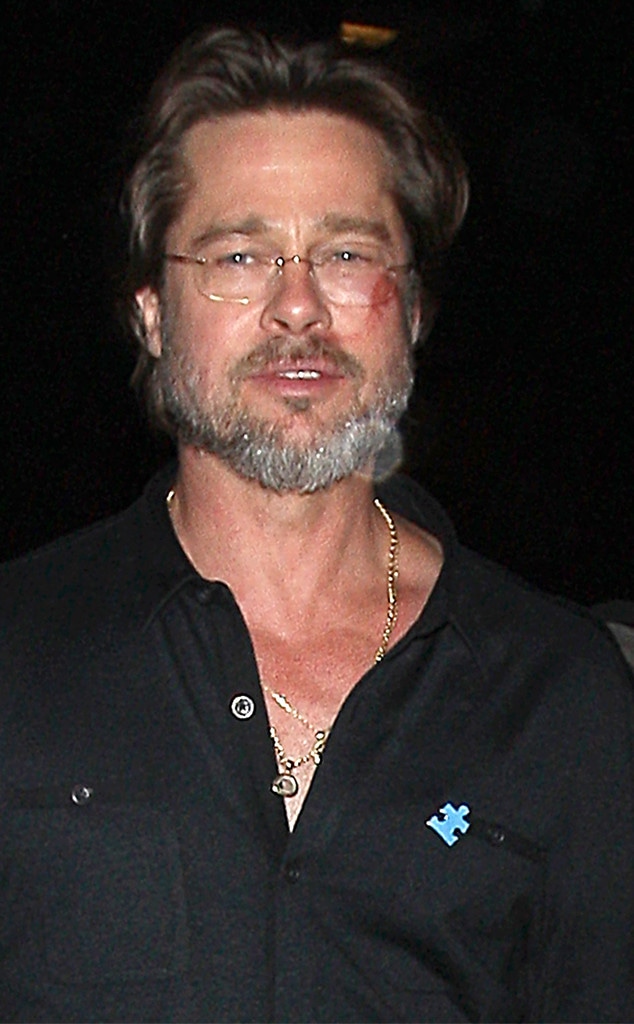 Splash News
Rest easy, ladies. Brad Pitt's bruised face isn't serious at all.
The Oscar-winning actor stepped out Saturday night at the Pantages Theatre in Hollywood to support the 3rd annual Light Up the Blues concert.
But while speaking onstage in support of Autism Speaks, Pitt got fans buzzing for his visible boo-boo. Never fear, folks! It was simply caused by a little trip.
"This is what happens when you try to run up steps in the dark, with your arms full, wearing flip flops," Pitt said in a statement to E! News. "Turns out, if you then try to stop your forward momentum with your face, the result is road rash." 
Being the humanitarian and philanthropist that he is, Pitt wasn't going to let a little accident stop him from attending such a special event.
"Regardless, I wasn't going to miss the Autism Speaks benefit the night after," he shared. "Wonderful people and I was honored to be a part of this important event."
Jack Black served as emcee for the star-studded event that featured performances from talented musicians with autism. During the auction portion of the event, Pitt ended up walking away with a guitar signed by the performers for a whopping $23,000.
Also in attendance to show their support was Christina Applegate, Gary Cole and Amy Brenneman.