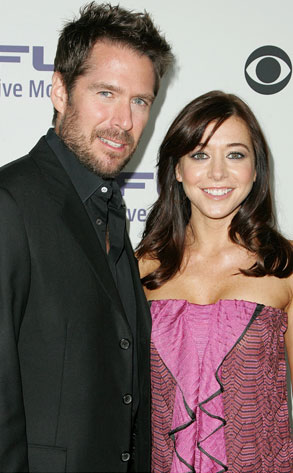 Jason LaVeris/Getty Images
Alyson Hannigan's husband has a little less than nine months to perfect his own How I Met Your Mother story.
The sitcom star and her hubby of five years, actor Alexis Denisof, are expecting their first child together, Hannigan's rep, Megan Moss, told People.
The baby, whose gender has not been revealed, is due this spring.
Hannigan's CBS show is currently in production, though it's unclear if her pregnancy will be written into the storyline.
The 34-year-old Hannigan and the 42-year-old Denisof met when the actor joined the cast of the actress' last cult gig, Buffy the Vampire Slayer, back in 1999.
The camera-ready couple tied the knot with a three-day celebration in Palm Springs in 2003.