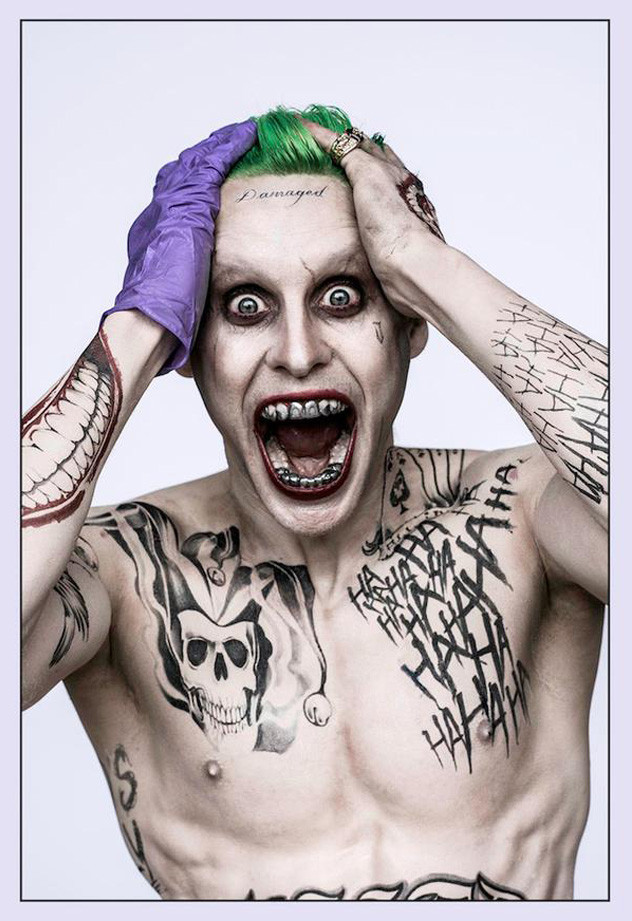 Warner Bros./DC Comics
Say it with us now: Aaaaaaaaaaaaaaaah!!
Jared Leto is unrecognizable as the Joker, as seen in a the first character photo for the new D.C. villains-themed film Suicide Squad that director and writer David Ayer tweeted on Friday night.
The longtime heartthrob and frontman of rock group Thirty Seconds to Mars, who made our hearts melt in the '90s with his knack of leaning against walls in My So Called Life and who won an Oscar last year for a different physical transformation for Dallas Buyers Club, had weeks ago shocked his fans (the Echelon) by chopping off his long, majestic, glistening golden brown locks, bleaching his hair, dyeing it green and making his eyebrows disappear (poof!) as he prepared for his new supervillain role.
The result: Pure terror.