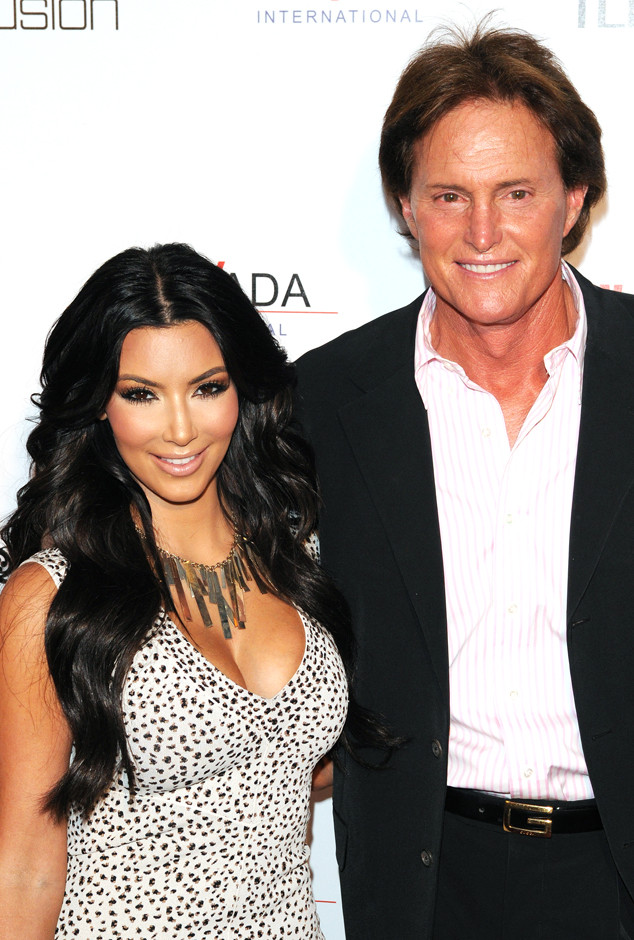 Jean Baptiste Lacroix/WireImage
It's been evident that Bruce Jenner's children have made for a stellar support system as he prepared to go public about transitioning into a woman.
But for the first time we're hearing about who helped Bruce the most during his most private of moments as he first opened up to his family.
(At this time, Bruce Jenner has not chosen to publicly identify as a woman and so E! News will continue to refer to him as Bruce and use male pronouns, until he indicates otherwise.)
"Kim told me a story," Jenner said, referring to step-daughter Kim Kardashian, during his interview special with Diane Sawyer that aired tonight in which he spoke out about his journey for the first time. "She goes, 'You know what really turned me around? I'm thinking about this.' And I said, 'What?' She goes, 'Kanye.'"
Kanye, of course, being Kim's husband, rapper Kanye West.