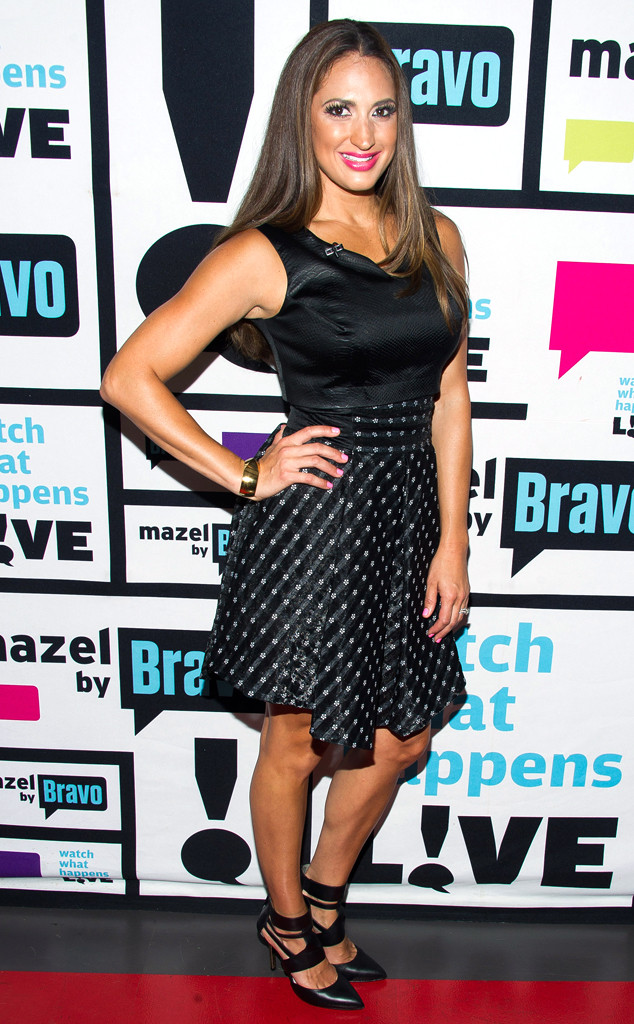 Charles Sykes/Bravo
Real Housewives of New Jersey star Amber Marchese is facing another health scare.
After spending more than five years in remission after surviving cancer, the Bravo star recently discovered something near her breast.
"Truth be told, I found another mass, in the same breast as my first diagnosis, this past Friday before Easter," Amber shared with her Twitter followers. "I lifted my arms over my head, touched the side of my breast (I am not sure what made me do that) and there it was. A small pea sized, somewhat bean shaped, lump."
While some outlets have reported Amber's cancer has returned, her husband Jim Marchese assures fans that an official diagnosis has not been made just yet.
"I can confirm she had surgery on Monday to remove the lump," Jim told E! News. "The doctors are doing pathology on it now. We should know soon. It's been a very tough week for us."