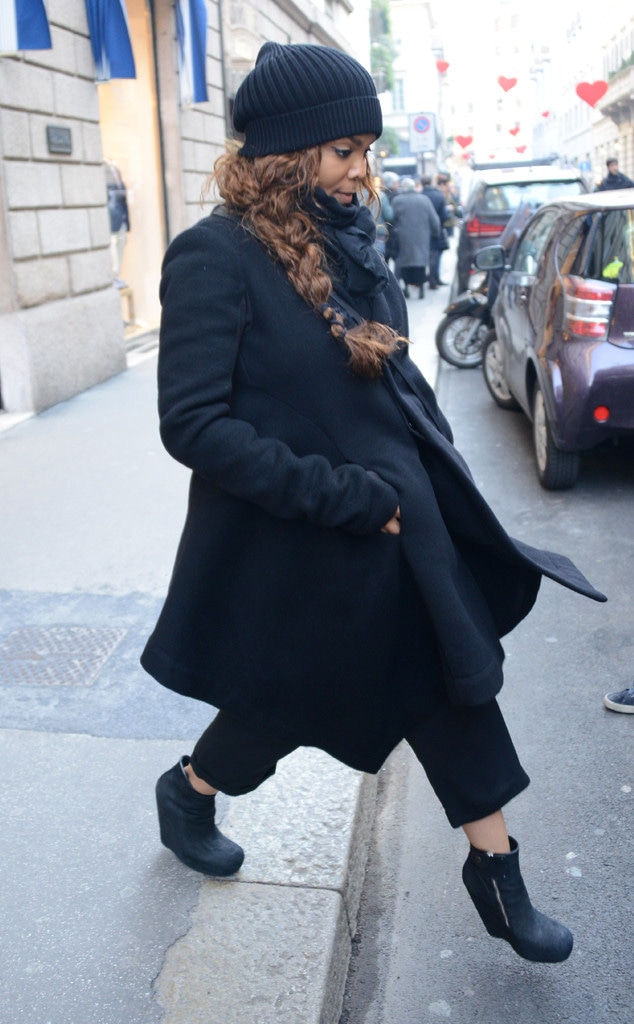 MaHahui / Splash News
There's Janet Jackson!
After one fan posted a mock missing person flyer asking for information regarding the whereabouts of the pop icon on Twitter last week, the creative post scored recognition from none other Jackson herself.
"LOL. Too funny, too sweet," the 48-year-old singer wrote in response to the flyer.
It seems like the fan and many others have been missing "the lady in black," as many Jackson loyals then chimed in, lamenting how the star has been rather absent from the entertainment scene.
"Seriously, Janet, where the hell are you? We NEED you back. We miss you. Your fans miss you. The MUSIC INDUSTRY NEEDS YOU. Come back and show these young whippersnappers how it's done!" the poster reads. "We're not asking. We're BEGGING!"
The singer has been keeping a low profile since tying the knot with billionaire Wissam Al Mana in 2012. Jackson was last photographed in Milan in February exiting Giuseppe Zanotti Design, where she was presumably going right to the source for custom designer shoes.
The posted has been retweeted more than 300 times, and other fans are also anxiously anticipating for the singer's comeback. "I'm also craving Janet Jackson's return," posted another fan.
Days later, Jackson wrote her first Twitter post of 2015. "Letting go doesn't mean you stop," the post reads. 
Letting go doesn?t mean you stop.

? Janet Jackson (@JanetJackson) April 21, 2015
Fans are dying to know if this means a return to the music scene!
please please please let that tweet from @JanetJackson signal a return to music. there's literally nobody else who can do it like her.

? David Russell (@17days) April 21, 2015
And it seems that even fans as young as this adorable tot wouldn't mind if Jackson were to craft a comeback.