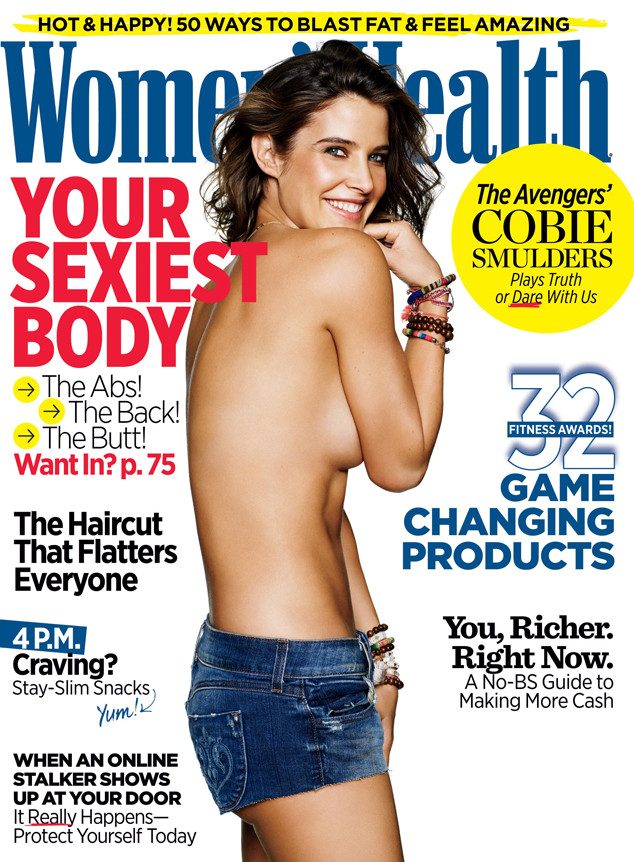 Women's Health
Celebs may constantly be in the public eye, but you really never know what they're going through behind closed doors.
Actress Cobie Smulders dropped a bombshell during her interview with Women's Health's May issue (you know, the one where she's posing topless and flaunting her insane post-baby bod) when the How I Met Your Mother star revealed that she was diagnosed with ovarian cancer while shooting season three of the show.
"I had tumors on both ovaries," Smulders, who was 25 years old when she received the diagnosis, tells the mag, "and the cancer had spread into my lymph nodes and surrounding tissues." She adds that it took multiple surgeries over the course of two years to remove the cancerous tissue.
"I don't think I'll ever feel like I'm cancer-free," she confesses. "Now that I'm five years out, I'm trying to think of it as a positive thing and what can I learn from it. And if I can create more awareness, I'll do it."