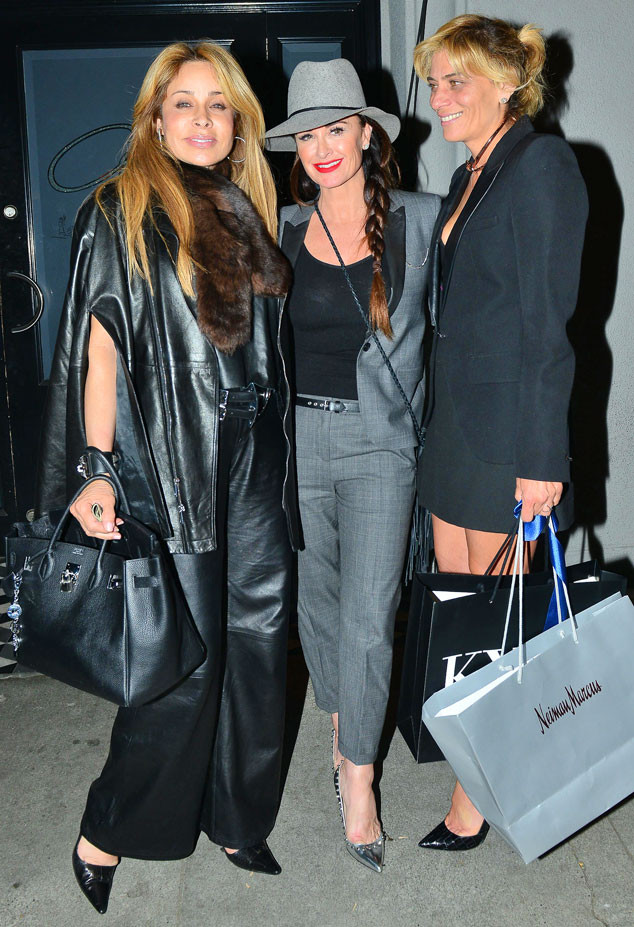 INFphoto.com
Looks like Kyle Richards is smiling for the cameras.
The Real Housewives of Beverly Hills star was spotted on Wednesday night in Los Angeles, where she was photographed enjoying dinner with pal Faye Resnick and another female friend.
Wearing a trendy gray pantsuit, matching fedora hat and bright red lips, the mother of four was dressed impeccably for her evening out and appeared in good spirits as she hung with her friends.
Meanwhile, it's been exactly one week since Kyle's sister and fellow Real Housewives of Beverly Hills star Kim was arrested at the Beverly Hills Hotel and charged with public intoxication, trespassing, resisting an officer and battery on a police officer. Kyle has yet to speak out about the charges and only tweeted once with regards to her sibling's arrest, writing "@radar_online please stop with the invented , inaccurate stories."