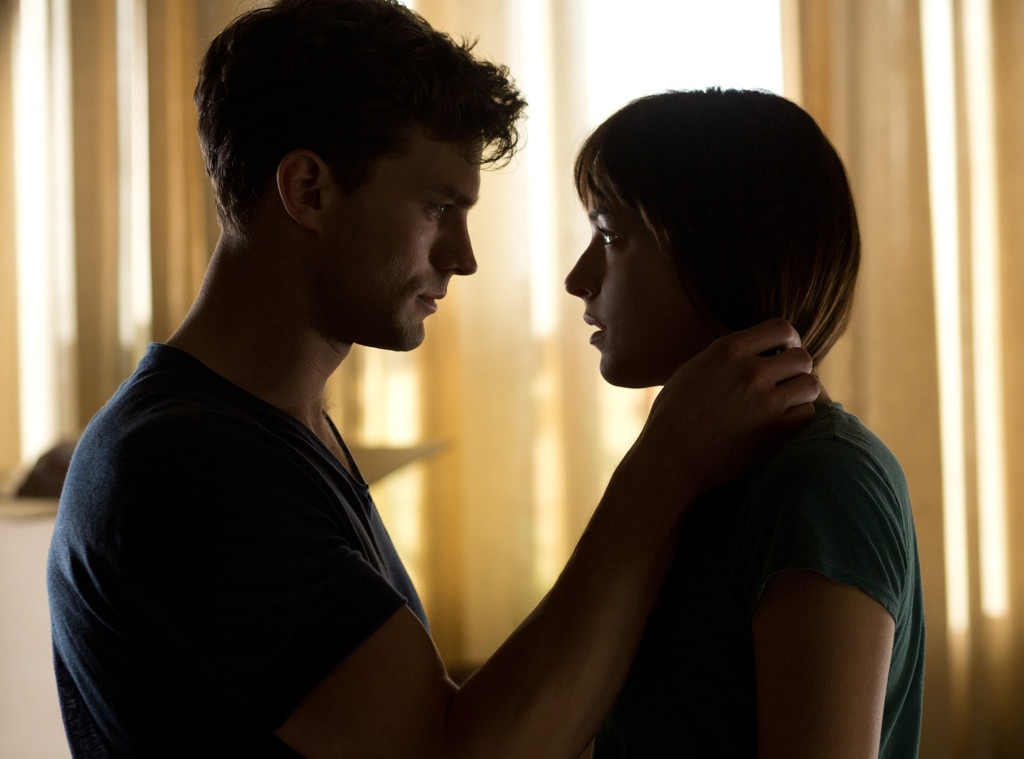 Universal Pictures and Focus Features
Dear Fifty Shades of Grey fans—this is a totally acceptable time to freak out.
E! News has learned that Chairman of Universal Pictures Donna Langley made two huge announcements today. First of all, she revealed the release date for the anticipated sequel Fifty Shades Darker...but that's not all. She also revealed the release date for the third installment of the erotic franchise, Fifty Shades Freed.
Yep, not only does that mean you can pre-plan your girl nights for the screening years in advance, but her news confirms that an adaptation of the third book is definitely in the works.
So, are you ready to hear the dates? Good. Unfortunately, it's going to be a while until you see Jamie Dornan and Dakota Johnson get hot and heavy on the big screen again.
Fifty Shades Darker is slated for a Feb. 10, 2017 release. Yeah, that's almost two years away. Meanwhile, Fifty Shades Freed is targeting a Feb. 9, 2018 release date.
The exciting news comes on the heels of learning that the sequel has found its writer. Less than one month after it was revealed that Sam Taylor-Johnson will not direct the Fifty Shades Darker, the follow-up film's scriptwriter has been announced—and E.L. James is keeping it in the family. 
The Fifty Shades of Grey trilogy author has enlisted husband Niall Leonard to pen the script for the forthcoming film, which will, of course, star Dornan and Johnson reprising their roles as the main characters, Christian Grey and Anastasia Steele.

"Niall is an outstanding writer in his own right, with multiple established credits, and we are lucky to have him join Team Fifty," producer Michael De Luca said in a statement to THR, which was first to report the news.
Fifty Shades of Grey had an extremely successful box office debut on February 13, garnering a whopping $85 million over the three-day President's Day weekend.
(E! Online and Universal Pictures are both members of the NBCUniversal family.)