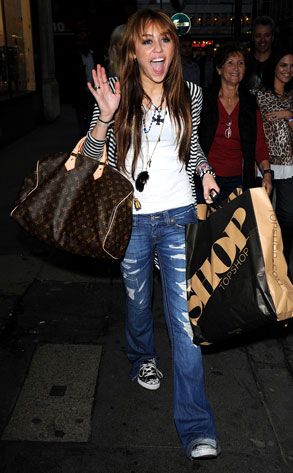 Ramey/XPOSURE
You don't mess with Miley Cyrus and expect no one to notice.
The Tennessee apartment of Josh Holly, the admitted hacker who bragged about breaking into Cyrus' old email account and posting racy pictures of the teen star online, was raided Monday morning in connection with his alleged dirty deeds, reports Wired.com's Threat Level blog.
The FBI did not immediately return calls for comment, but Cyrus' attorney, William Sobel, tells E! News, "This is an ongoing investigation and we appreciate the efforts of the FBI."