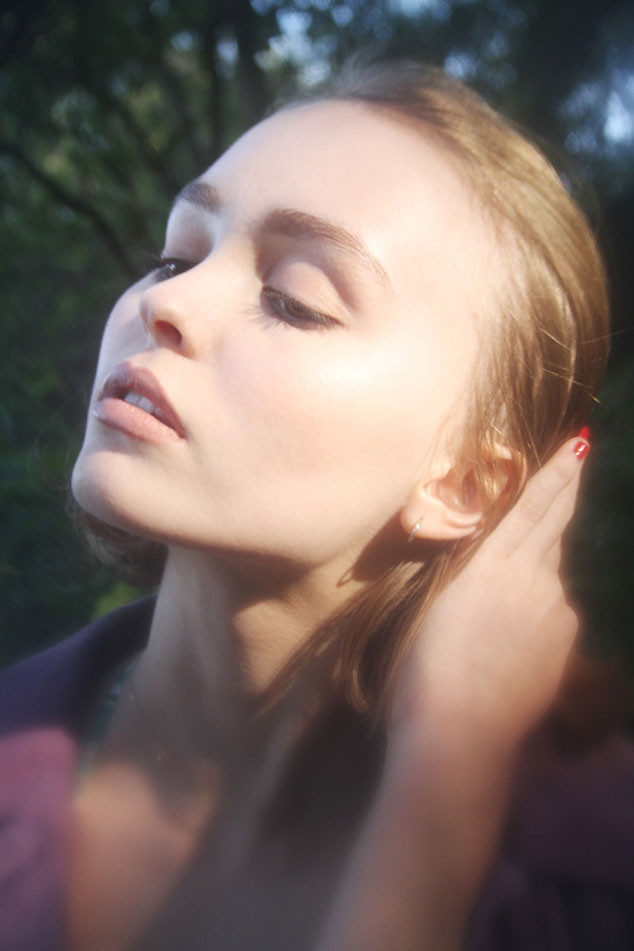 Dana Boulos
To the surprise of no one, Johnny Depp and ex-partner Vanessa Paradis' daughter, Lily-Rose Depp, has grown into a stunningly beautiful young woman.
The 15-year-old makes her modeling debut in the new issue of the Australia-based magazine Oyster. Photos of her were posted on the outlet's website on Thursday, showing the blonde beauty sporting a classic bob hairstyle and posing in several outfits, such as strapless, black cherry-printed peplum top and matching pencil skirt as well as a teal, midriff-baring printed tank top paired with orchid-color, printed pants.
She also appears in close-up pics, wearing a denim jacket and a pale pink retro-style brimmed hat with a ribbon tied under her chin.
"The daughter of Johnny Depp and Vanessa Paradis, Lily-Rose Depp, has the face of an angel and a magnetic presence beyond her young years," Oyster states.
Lily-Rose and brother Jack, 13, are Johnny and Paradis' only children. The actor and the French actress, singer and model broke up in 2012 after 14 years together. They are known for keeping their personal lives private and had largely kept their children away from the spotlight.
Several weeks ago, Lily-Rose turned heads when she and her mother ' attended the Chanel and Paris-Salzburg 2014/15 Metiers d'Art Collection fashion show in New York.
Lily-Rose spoke to Oyster in Los Angeles, where her dad spends much of his time, and offered a teeny tiny glimpse into her world, including her pop culture tastes. She mentioned her favorite TV shows—The Office and the documentary prison series Lockdown—and said the last song she listened to before the interview was "Hardly" by Future.
While it is unclear if Lily-Rose will pursue modeling as a career, she appears to be following in her dad's footsteps; The teen, who made her acting debut in Kevin Smith's 2014 movie Tusk, stars with Johnny in the director's new film Yoga Hosers, which is set for release this summer.