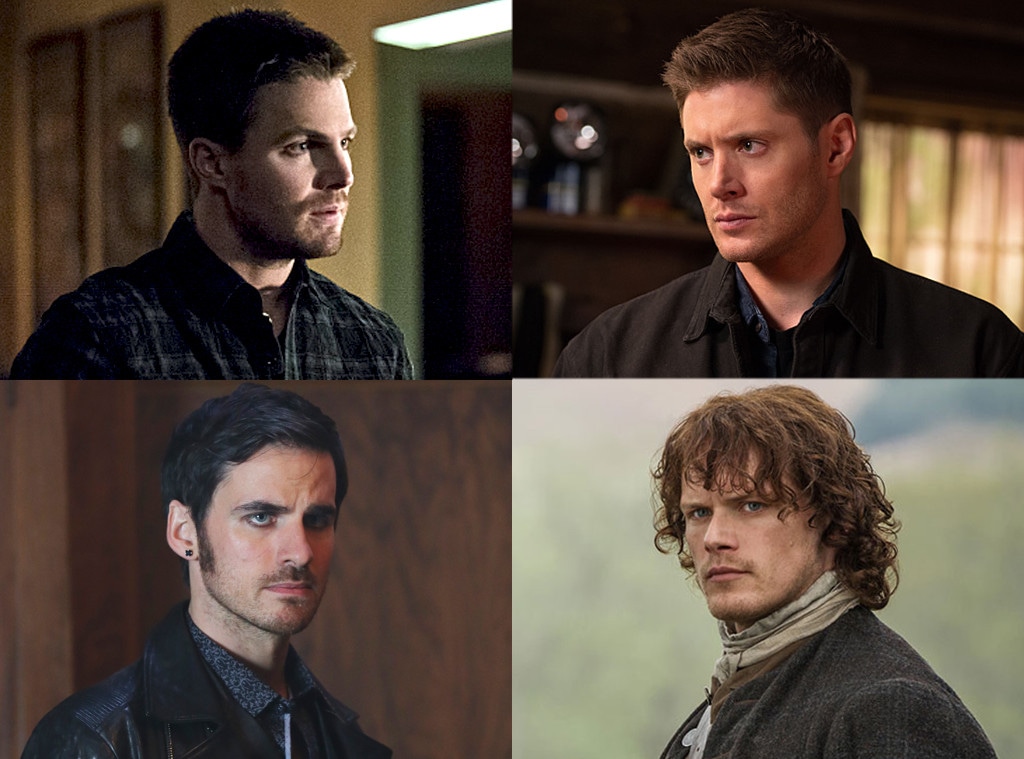 ABC/CW/STARZ
We're proud to present The Handsome 8! (And now we're dreaming of a new boy-band with all our favorite TV leading men!)
Alpha Male Madness 2015 is down to the Elite 8, y'all, and the competition is fierce. Left to duke it out for the title after the last round? Two demon hunters, Captain Hook, a beast, 1/100 of The 100,  a Scottish soldier, a hooded hero and Captain Tight Pants.
Some of the heavyhitters knocked out in the not-so-Sweet 16? A Supernatural star (Misha Collins), one of the Arrow's heroes (Colton Haynes) and Sherlock Holmes himself, Benedict Cumberbatch. 
But there's no time to mourn the pretty as we're kicking off the next round of voting right now! 
Voting in the Elite 8 ends on Sunday, April 26 at 5 p.m. PT, with the four top vote-getters moving onto the next round that'll kick off on Monday. Ain't no rest for the handsome...or for you, as you can vote as many time and as often as you'd like. Congratulations, you now have weekend plans!
Make sure to spread the word about the tournament on Twitter, using the #AlphaMaleMadness hashtag and tweeting @kristindsantos. 
And sorry, but at this time, fans currently can't vote in mobile devices. We know, we know, it's super-lame and we're working on it, we swear!
Alpha Male Madness 2015: Elite 8