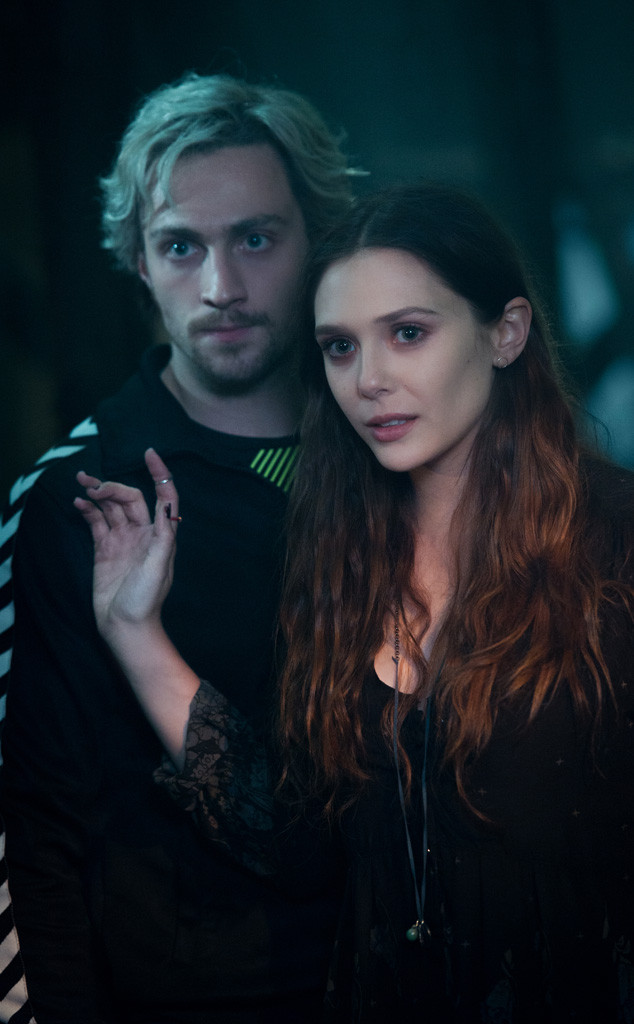 Jay Maidment/Marvel
The Captain America: Civil War cast just got bigger!
During a Meet the Filmmakers event at the Regent Street Apple Store in London Wednesday, Elizabeth Olsen was asked if she will reprise her Avengers: Age of Ultron role of Wanda Maximoff/Scarlet Witch in the Marvel Studios movie.
"I guess I'm allowed to talk about that now," the actress said.
Olsen didn't divulge further details, other than that she'll film her scenes in Atlanta in two weeks. Marvel Studios has yet to officially confirm Olsen's involvement.
The actress did, however, dish on what it was like to film Avengers: Age of Ultron. "This character means a lot to me and I got to work with yet another of the best actors in the world," Olsen, 26, raved. "My character has a very creative way of moving, like dancers. We choreographed to make it really dynamic."
Joined by director Joss Whedon, she teased, "Joss introduced these characters where their powers could literally change the direction of the film."
The actress joins many Marvel Universe veterans, including Robert Downey Jr. (Tony Stark/Iron Man), Chris Evans (Steve Rogers/Captain America), Frank Grillo (Brock Rumlow/Crossbones), Samuel L. Jackson (Nick Fury), Scarlett Johansson (Natasha Romanoff/Black Widow), Anthony Mackie (Sam Wilson/Falcon) Jeremy Renner (Clint Barton/Hawkeye) and Sebastian Stan (Bucky Barnes/The Winter Soldier). Additionally, Chadwick Boseman will make his debut as T'Challa/Black Panther and Daniel Brühl will play a villain.