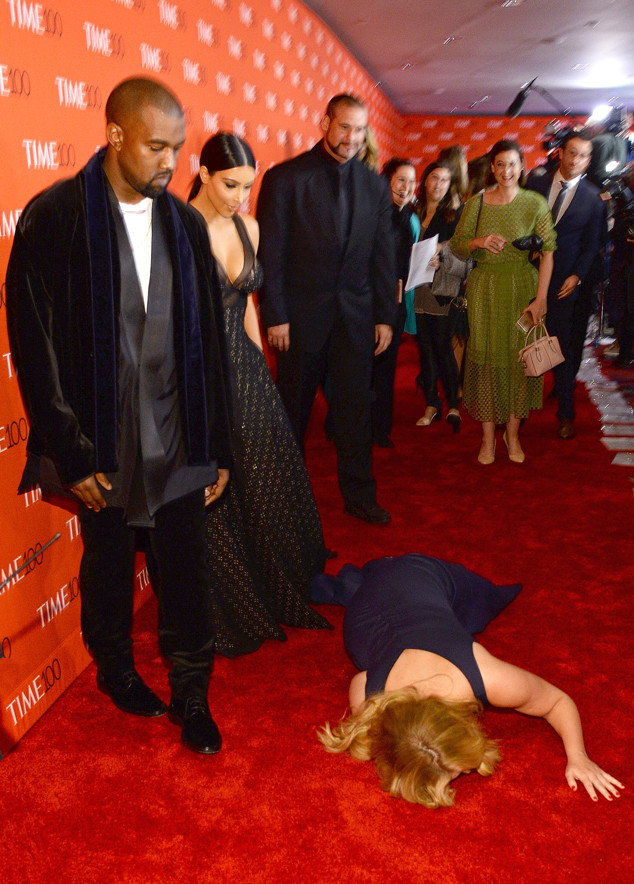 Kevin Mazur/Getty Images for TIME
By now you probably know about the totally awesome prank Amy Schumer pulled on Kim Kardashian and Kanye West last night.
While walking the carpet at the Time 100 Gala in NYC Tuesday, the 33-year-old comedian purposely fell and face-planted right in front of Kimye as the photographers snapped away. So what did the famous couple think of the Comedy Central star's hilarious stunt?
"I talked to them. They were like, 'What?' Kim was worried for me, and I think Kanye was just, like, scared that I was doing something," the Inside Amy Schumer star told People. "They were really sweet. Kim was really funny. She goes, 'Oh my god, I was like, does this girl need help?' She was like, 'That was really funny.'"