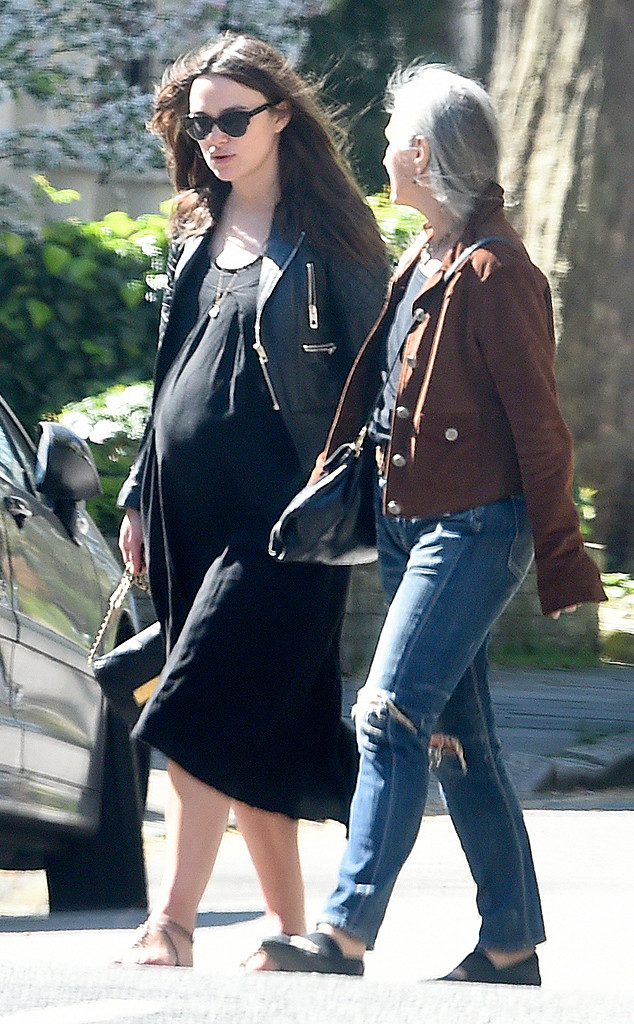 INFphoto.com
Keira Knightley is showing off her biggest bump yet!
The first-time mom was spotted out and about wearing a trendy, all-black ensemble, but we couldn't help but notice her biggest accessory: her baby bump! Knightley dressed her pregnancy belly in a flowing black dress and jacket, while opting for comfortable sandals for footwear. She makes pregnancy look pretty stylish, doesn't she?!
Even though this will be her first child with husband James Righton, it looks like the Imitation Game star has everything under control. The Oscar nominee even joked with Ellen DeGeneres about the "whole birthing plan" idea, asking the host, "Sorry, but what is the plan apart from to get it out?"
"There isn't an option to sort of keep it in, is there?" she quipped. "So, I'm assuming my plan is to get it out. But apparently there's more to the plan than that. I don't know what that is. Still, my plan is to get it out. It will come out."