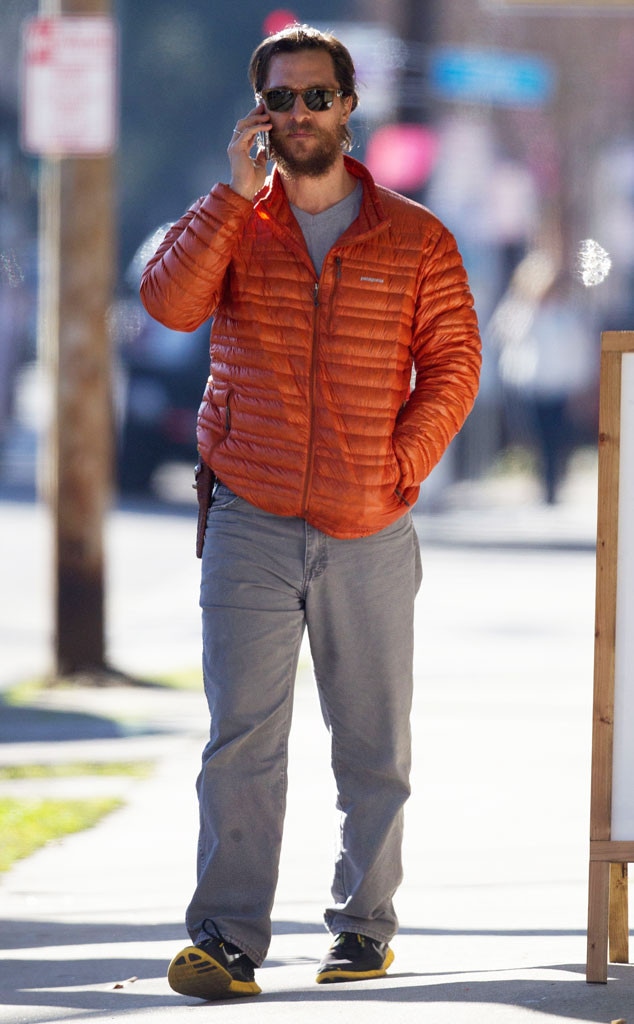 PacificCoastNews
When Matthew McConaughey takes on a movie role, he is all in.
By that, we mean he's ready to do whatever it takes to get into character, even if that means gaining or dropping a whole lot of weight.
And while some may be used to seeing the Oscar winner with those impressive abs both on the beach and the big screen (Magic Mike anyone?), the actor just revealed that he hasn't lifted weights in quite some time.
"For me, I go whatever the role that I'm playing needs," McConaughey revealed to a group of fans while supporting the Just Keep Livin clothing line. "So if I'm doing an action movie or a football player, I go to the gym and hit weights."
He added, "I haven't done anything like that in years so I haven't really picked up a weight in four years."
Watch:
How Film Roles Dictate Matthew McConaughey's Workout
This spring, Camila Alves' husband is hard at work filming The Free State of Jones. For the role, McConaughey has a strict weight he must maintain as he channels Newton Knight, an American farmer, soldier and Southern Unionist.
"Now I'm doing a Civil War picture so I need to hold at exactly 174 doing no weights," he explained. "[I'm] just doing sit-ups and push-ups."
Perhaps the greatest transformation McConaughey experienced was his role in Dallas Buyers Club back in 2013. In order to lose 47 pounds, the actor stayed far away from any weights in order to lose muscle mass.
"I'll tell you what, the more I've learned is—and I think it comes with age too—is it's 90 percent diet," McConaughey shared with Hitfix after taking on the role. "It's 90 percent amount and then what you're eating because right now I'm not losing any more weight if I burn 1,500 calories, two hours of cardio in an afternoon, or if I don't. It doesn't matter."
He added, "It's a matter of how much I eat or how little I eat."