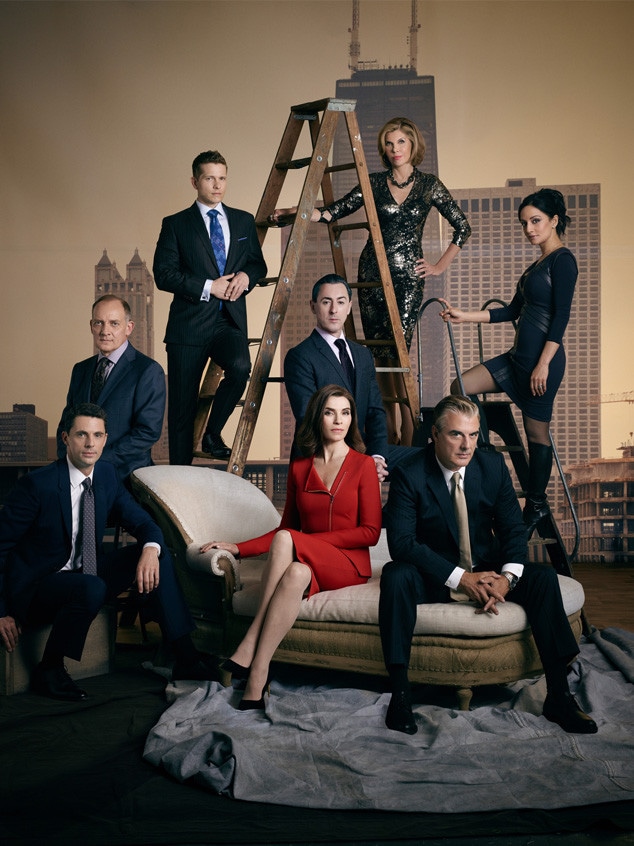 Justin Stephens/CBS
The Good Wife is hurtling toward its big season six finale with the fates of many characters up in the air, but we've got a stress-relieving treat for you all: exclusive photos!
Yes, the cast did a photo shoot for season six and we've got the main photo and individual pictures of all your favorites from Julianna Margulies as Alicia Florrick to Matthew Goode as Finn Polmar.
And a moment of silence for how flawless Christine Baranski, "the most elegant human being on Earth," looks in the photos.
The last episode of The Good Wife ended with Alicia battling to keep the State's Attorney seat she just won, but Alicia fought the system (the Democratic party) and lost. She was forced to give up her seat at the end of the episode. Meanwhile, Kalinda confessed to faking evidence to get Cary (Matt Czuchry) off the hook with drug charges, but now Diane's in jeopardy because she presented that evidence to the court. Will Diane testify against Lemond Bishop (Mike Colter)? Will Kalinda take matters into her own hands? What will Cary do? And will Alicia go back to the firm now that she's no longer State's Attorney?
So many questions.
With only three episodes left this season, this may be the last time we see Alicia and Kalinda (Archie Panjabi) together!
Tune in this Sunday to find out what happens in the brand-new episode! Click through the gallery below for more photos of your favorite cast.
The Good Wife airs Sundays at 9 p.m. on CBS.