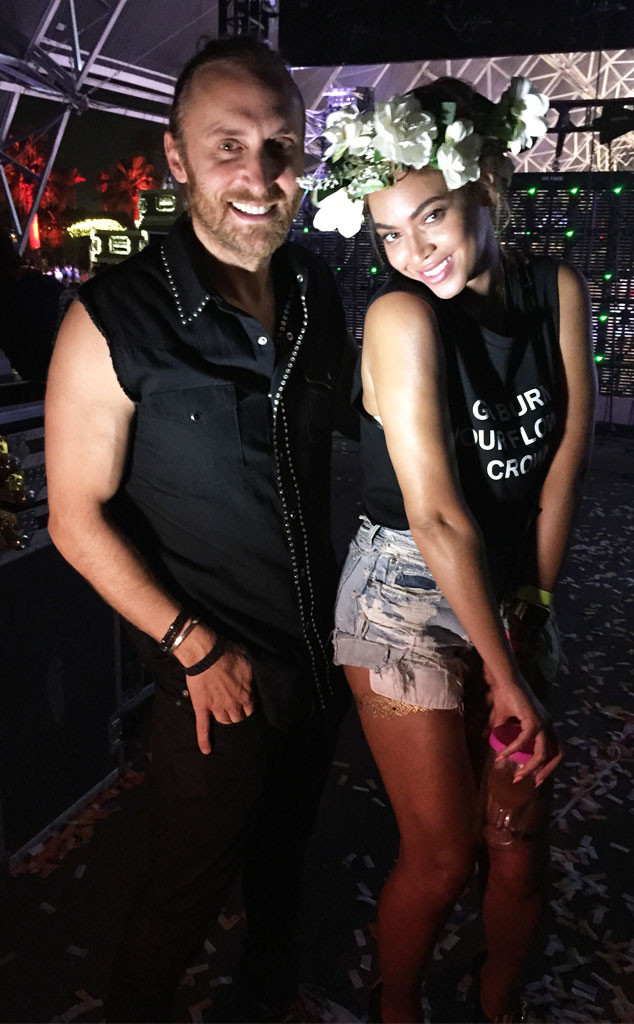 Jean Guillaume Charvet
Out with the halos and in with the flower crowns!
Beyoncé may have attended the first weekend of the Coachella Valley Music and Arts Festival with an impressive wardrobe worth close to $4,800. But while visiting the desert for a second time this past Sunday, the "Crazy in Love" singer decided to dress with the crowd.
Oh yes, she went for the floral accessory.
Wearing ripped denim shorts, a black tank-top and a special flower crown, Beyoncé was all smiles as she supported David Guetta during his performance.
"OMG !!!! Thank you so much to @Beyonce and @NickiMinaj for coming to see me on stage @Coachella !!" the DJ and record producer wrote. "Love you both!"