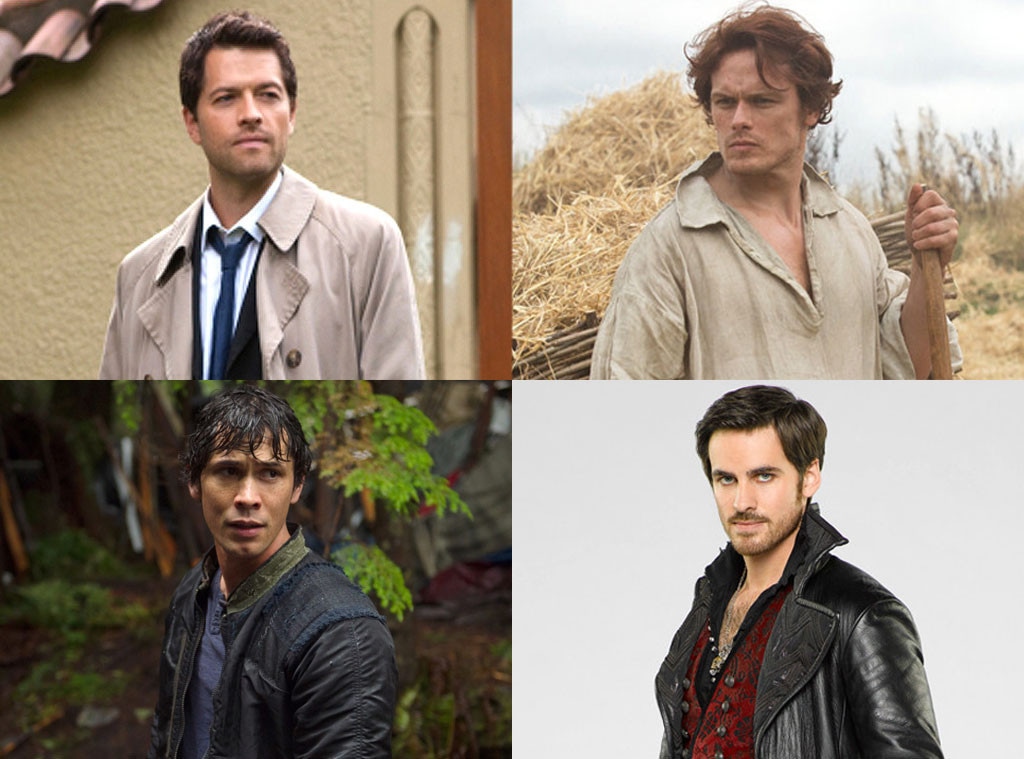 The CW, STARZ, The CW, ABC
It's time for the alphas to get a little sweet.
Alpha Male Madness 2015 has reached the Sweet 16, people, and the tournament is really heating up after round two, which saw the exit of several popular TV leading men, like The Vampire Diaries' Salvatore brothers and two Game of Thrones stars.
Still in the competition? All three Supernatural stars (reigning champ Jensen Ackles, Jared Padalecki and Misha Collins), as well as both contenders from Arrow, Stephen Amell and Colton Haynes, and the rookie of the year: Outlander star Sam Heughan! Plus, fan faves from The Walking Dead, OUAT, BATB and The Originals are all still in it to win it. 
But it's anyone's game as we enter the Sweet 16 round, which begins right now!
Voting in this round closes on Wednesday, April 22, at 5 p.m. PT, with the Elite 8 kicking off on Thursday. So clear your schedule for the next three days 'cause you can vote as many times and as often as you'd like, which means if your leading man doesn't make it to the next round, you've got no one to blame but yourself. Harsh? Yes. True? Yup. 
Make sure to let your friends, family and fanbase know to get in on the hunky fun too by using the #AlphaMaleMadness hashtag on Twitter and by tweeting @kristindsantos. Come on, what better way to utilize social media than by tweeting about gorgeous guys? 
So let's get to it, shall we? Let the voting begin!
Alpha Male Madness 2015: Sweet 16