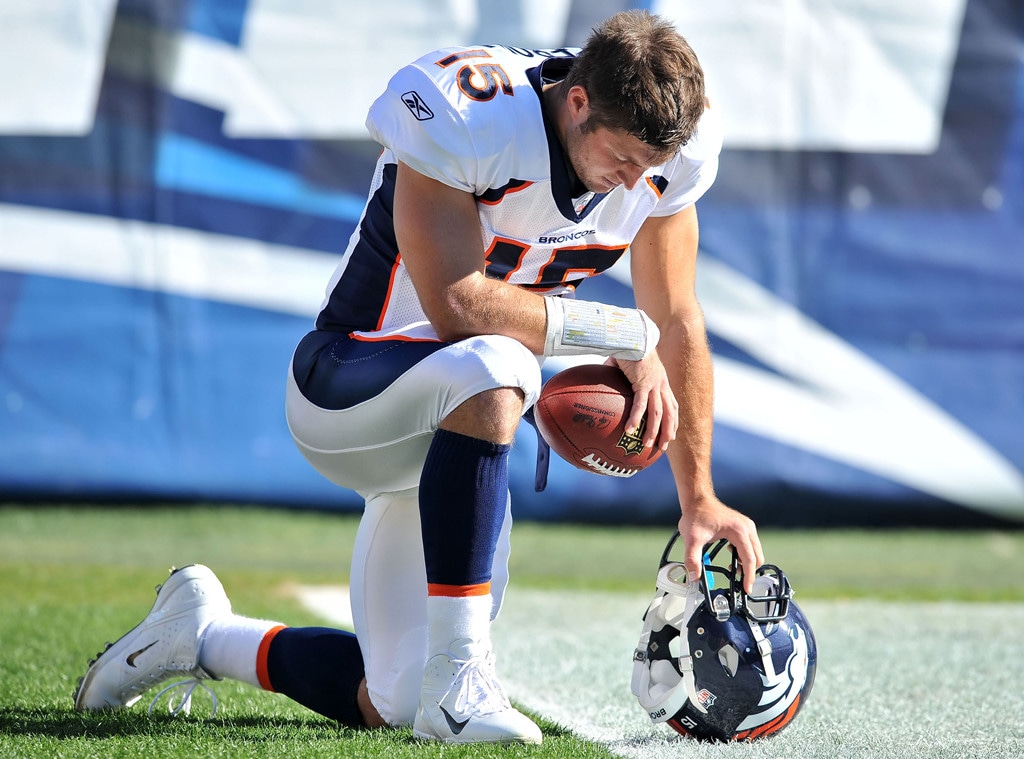 Louis Lopez/Cal Sport Media/ZUMAPRESS.com
Well look who's coming back to the football field after all!
If you were on the Internet Sunday night, chances are you saw Tim Tebow trending all over socal media. It wasn't because he was in a new commercial with puppies. And no, he's not dating any Duggar anytime soon.
Instead, Tebow is ready to travel to Philadelphia for another season in the NFL.
A source revealed to ESPN Sunday that the quarterback plans to sign a one-year deal with the Eagles as early as Monday. The sports site also stated that the 27-year-old was headed to the city in time to be in attendance for the start of the Eagles' offseason program beginning tomorrow.
Larry Busacca/Getty Images
As soon as the news broke, some serious sports fans took to social media where they voiced their surprise at the signing.
"So @TimTebow you're telling us you may be an Eagle?!?" the Bella Twins shared on Twitter. "#FlyTimFly"
Holly Robinson Peete wrote, "STOP…Wayment…My @Eagles signed Tim Tebow??? #CrazyFootballMomma gonna need a minute to process this. Please hold." Preach, girl.
Tebow will have some stiff competition if he wants some serious playing time. After all, quarterbacks Sam Bradford, Mark Sanchez and Matt Barkley are expected to return next season.
Tebow, who has been working for ESPN and as an analysis for the SEC Network, last played in an NFL regular-season game when he was with the New York Jets in 2012.