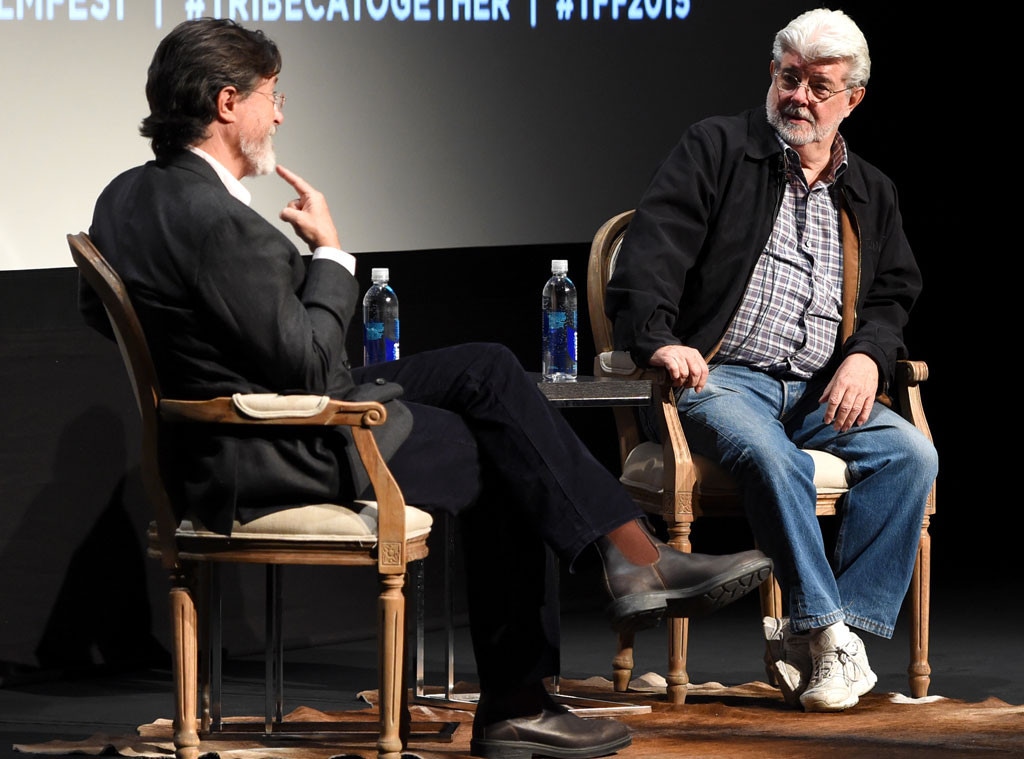 Jamie McCarthy/Getty Images
Scores of fans went crazy over the epic (epic!) new teaser trailer for Star Wars: The Force Awakens the moment it was unveiled on Thursday. But the man behind the legendary franchise was not one of them. Because he wasn't watching.
On Friday, at a Tribeca Film Festival public talk event hosted by Stephen Colbert, George Lucas, who is not helming the movie, was asked about his thoughts about the new Star Wars and the video.
"I have seen the first one," Lucas said, referring to the first, shorter teaser released in November. "I just saw what was on CBS but I'm going to try to look at it. I want to see it on the big screen."
J.J. Abrams, the director of Star Wars: The Force Awakens, had unveiled the teaser trailer at the Star Wars Celebration fan event in California and it was immediately posted online on the franchise's official YouTube page.
Lucas, who had called Abrams the "ideal choice" to direct, had also not watched the first teaser the moment it came out, telling Page Six, "because it's not in the movie theater."
Lucas, creator of the hit franchise, directed four of the six previous films and served as executive producer on all of them. He sold Lucasfilm to Disney in 2012 and serves as a creative consultant for the new Star Wars films—a third trilogy and spinoff movies.
"Well, you know, I hope it's successful," Lucas said about the new movies. "I hope they do a great job. I'm excited...I have no idea what they're doing."
Star Wars: The Force Awakens hits theaters on Dec. 18.