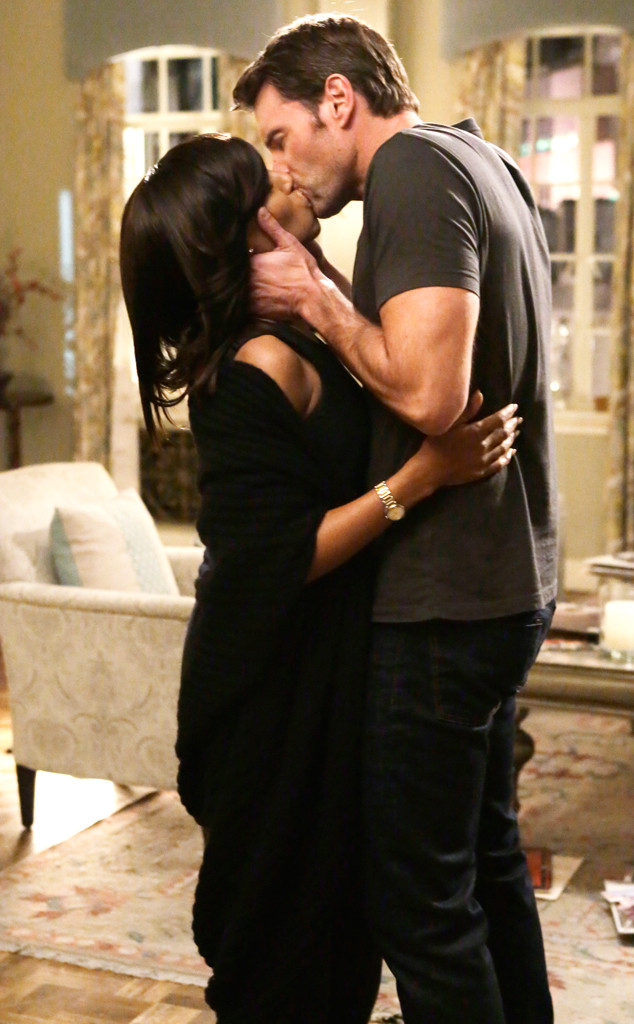 ABC/Nicole Wilder
NO.
That's what we say to the end of tonight's Scandal.
N-O. NO.
That didn't just happen. Russell wasn't working for Rowan. He did not lure Jake to OPA. And then he did not stab him to what certainly looked like death. Nope.
All Jake did was try to bring down Rowan and his entire organization by revealing that the President of the United States was the one who shot down a large passenger plane! How on earth does that call for a stabbing?!
Here's our question: When did they hold the vote on whether this would happen? Where were we? Why did we not get an email being like, "Hey, writers at E! Online, do you want us to kill Jake?" because if we had, we would have responded with a very strongly-intentioned "No thank you, please."
This is just the worst, you guys. Here we were, all ready to wind down our Thursday with a few nice Olivia Pope sweaters capped off by some slightly weird but definitely hot Olivia-as-Alex sexy scenes. Instead what we got was basically the worst thing we've ever seen and a thing we definitely DID. NOT. WANT.
UGH.
At least the end of this season's going to be pretty exciting, we guess, but at what cost? At what cost, we ask?!
In other news, Vice President Susan Ross is a national treasure.
Mourn our loss with us by staring at Jake Ballard/Scott Foley's face, perhaps while crying into a glass of red wine.