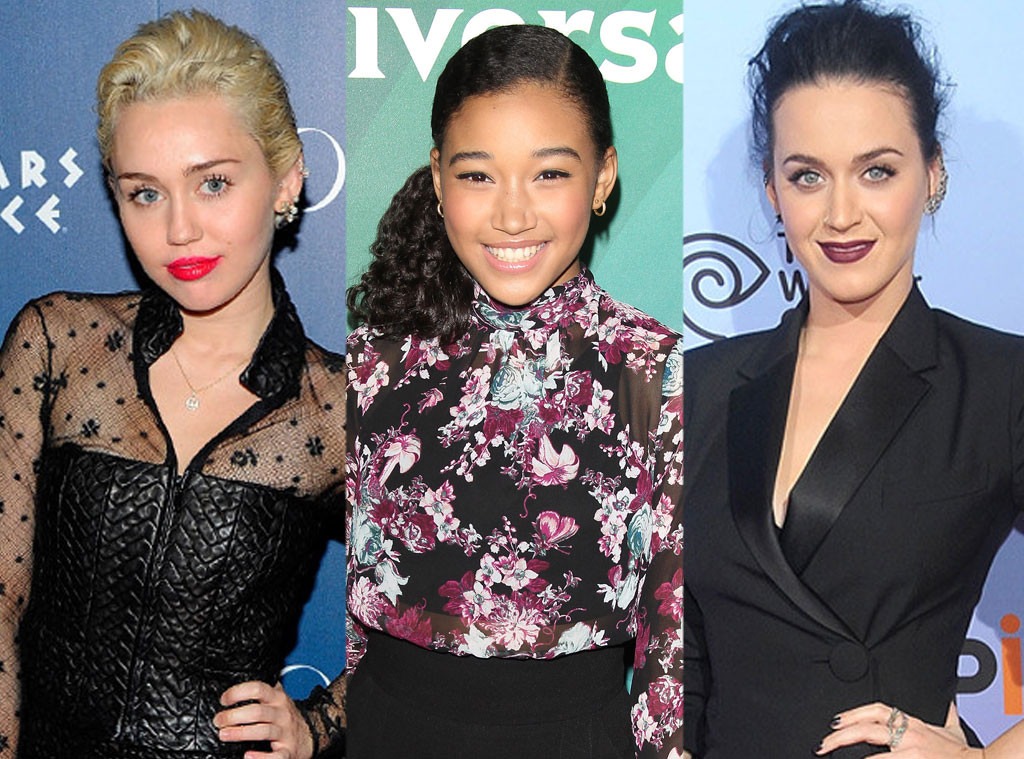 Getty Images
Hunger Games star Amandla Stenberg is speaking out about race in an incredibly eloquent YouTube video.
In a clip titled "Don't Cash Crop On My Cornrows," the 16-year-old actress explains the politics of black hair, particularly the utility of cornrows in maintaining happy and healthy African-American hair. She goes on to talk about how white artists in music began adopting styles associated with black culture.
"As the early 2000s turned into the 2010s, white people began to wear clothing and accessories associated with hip-hop. More and more celebrities could be seen wearing cornrows and braids and even grills," Stenberg says as images of stars like Christina Aguilera and Madonna flash across the screen.
She continues, "Pop stars and icons adopted black culture as a way of being edgy and gaining attention. In 2013, Miley Cyrus twerks and uses black women as props, and then in 2014, in one of her videos called 'This Is How We Do,' Katy Perry uses Ebonics and hand gestures and eats watermelons while wearing cornrows before cutting inexplicably to a picture of Aretha Franklin. So as you can see, cultural appropriation was rampant."
Stenberg also called out Kesha and Taylor Swift for using elements of black culture in their music videos. "At the same time, police brutality against black people had come to the forefront," Stenberg says in reference to national controversies surrounding the deaths of black teens like Trayvon Martin and Michael Brown.
"The line between cultural appropriation and cultural exchange is always going to be blurred," she says. "Appropriation occurs when a style leads to racist generalizations but is deemed cool or funny when the privileged take it for themselves. It occurs when the appropriator is not aware of the deep significance of the culture they are partaking in."
Stenberg ends her video with this powerful question: "What would America be like if we loved black people as much as we love black culture?"