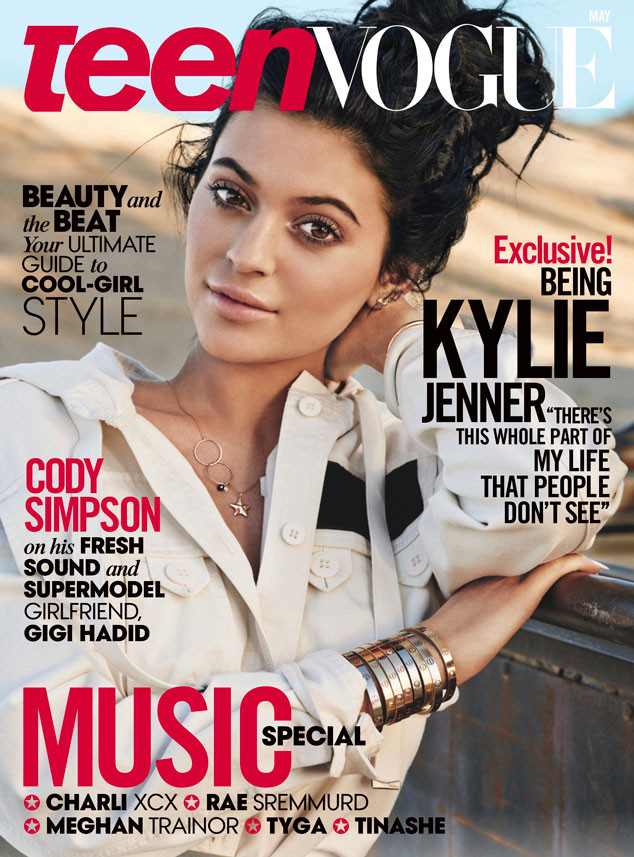 Giampaolo Sgura/Teen Vogue
Kylie Jenner is the cover girl for the May issue of Teen Vogue and the E! reality star opens up about wanting to start a family (not now, you guys!), struggling with self-esteem issues, and what she plans on doing the day she turns 18.
"Having sisters is the best. I have a different relationship with each of them. I go to Kim [Kardashian] for fashion advice, Khloé [Kardashian] is always boy and family advice, and Kourtney [Kardashian] is like another mother to me," she told the mag.
"When I look to the far future and decide to have kids, I need to have a million girls. Ten years from now—in 2025—I hope I have a kid."