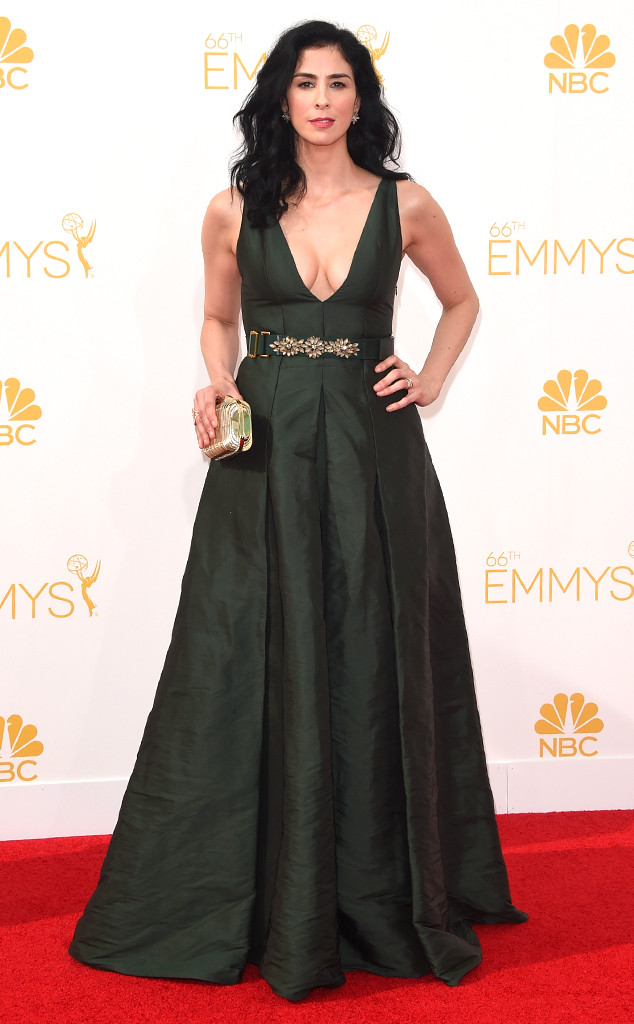 Frazer Harrison/Getty Images
Sarah Silvermanhas apologized to a male former comedy club owner after insinuating in a PSA about the wage gap between men and women that he did not pay her sufficiently for a show she performed years ago.
Speaking with a sarcastic tone, the comedienne says in an April 6 video posted by the Levo League, a career advice website for women, that Broadway Comedy Club founder and owner Al Martin paid her $10 and a male comedian, current Louie star Todd Barry, $60 for their 15-minute sets.
Speaking sarcastically himself, Martin posted a scathing Facebook selfie video in response to what he said was "Silverman's attempt to slander" him. He said she was a guest performer, while her colleague had been booked in advance, and that she was paid less due to a "talent gap." In her video, Silverman said she was "pretty well known already."
In a statement posted by Salon earlier this week, Silverman, who has promoted equal pay and slammed the wage gap before, said she regrets using his name and that her experience is "HARDLY an example of the wage gap and can only do that very true reality a terrible disservice if I were trying to make it one."