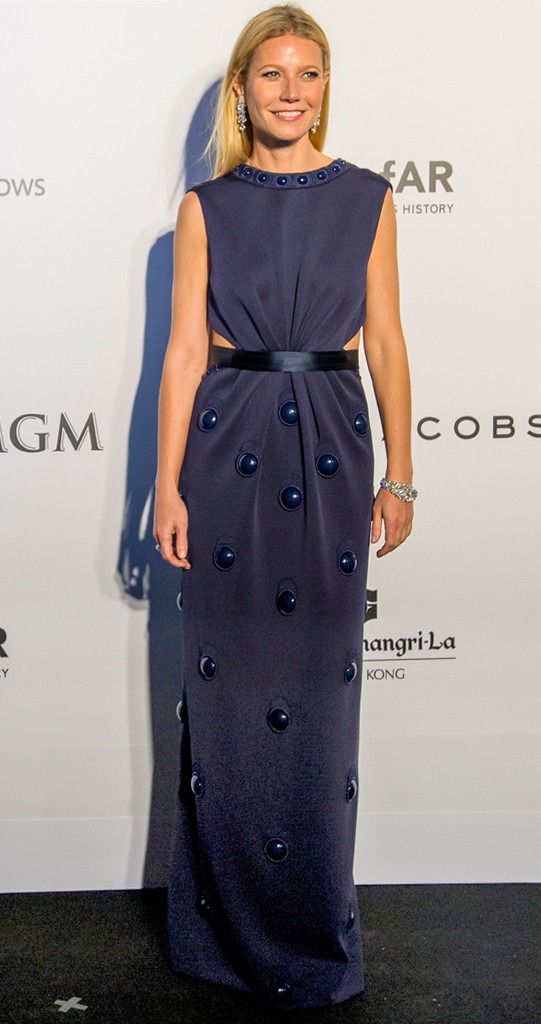 Moses Ng/Getty Images
Has Gwyneth Paltrow bowed out of the New York Food Bank Challenge early?
Shortly after revealing that she was going to rely on only $29 to feed her for seven days—because that's how much those on food stamps get per week—E! News learns that Paltrow attended a pricey dinner at famous Los Angeles restaurant Animal with rumored beau Brad Falchuk last night.
A source tells us Paltrow was there for the Austin Midnight Dinner, a promotional event for pal Jon Favreau's film Chef. "It was a prefixed menu, and the tickets were $80," the insider tells E! News. "Some of the items on the menu was various types of barbeque, potato salad and beans."
$80, you say? Interesting. Although, to be fair, it's very possible Gwyneth attended the event and didn't eat from the menu.
Favreau also posted a photo with Paltrow from the outing and referenced her Iron Man character when he wrote, "Pepper Potts. #ElJefe pop up."
The dinner followed Paltrow's announcement on April 9 that she had accepted the Food Bank for New York City challenge to bring attention to the struggles faced by families that live on the Supplemental Nutrition Assistance Program (SNAP), or food stamps.
She posted a collage of food—which included beans, rice, a dozen eggs, a sweet potato and more—and wrote the following caption next to the tweet: "This is what $29 gets you at the grocery store—what families on SNAP (i.e. food stamps) have to live on for a week."
Paltrow's longtime pal Mario Batali challenged the outspoken actress (as well as Sting and Blondie) to take on the challenge, which was created to help raise awareness for the Food Bank for New York City.
—Reporting by Lindsey Caldwell