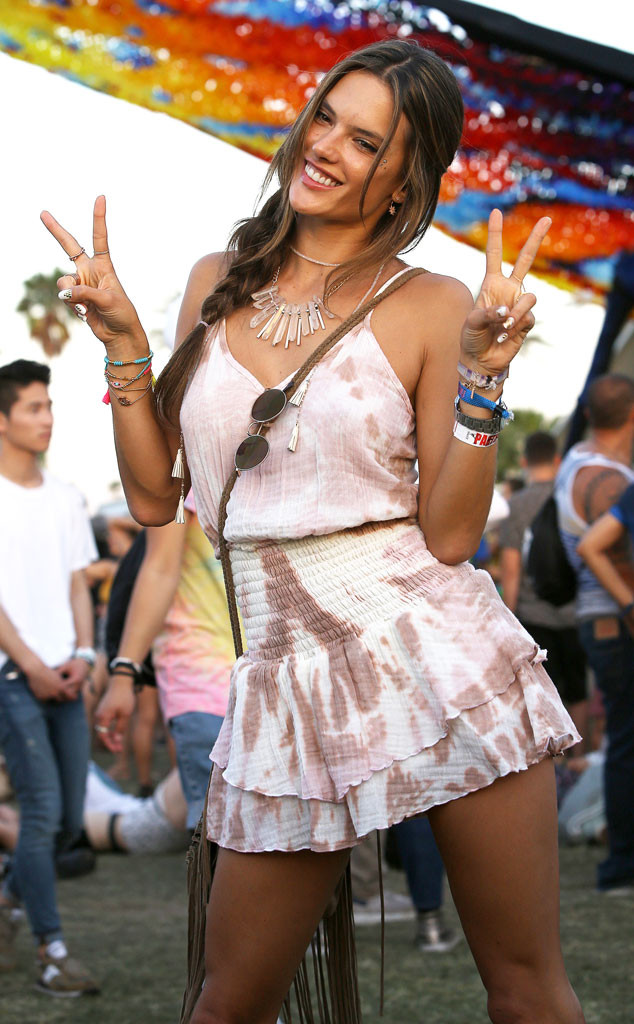 AKM-GSI
Alessandra Ambrosio is shutting down rumors she was hospitalized this week after a rumored "medical procedure."
On Tuesday, reports hit the Internet claiming the 34-year-old supermodel was admitted to UCLA hospital because she's been suffering with "constant headaches." Too make matters worse, the reports insinuated the Brazilian beauty's health went down hill after she attended the annual Coachella music festival over the weekend.
However, it turns out the hospitalization rumors are far from true.
"Alessandra Ambrosio went in for a medical visit, scheduled prior to her attendance at Coachella Music Festival, and is in a good health," the star's rep tells E! News.