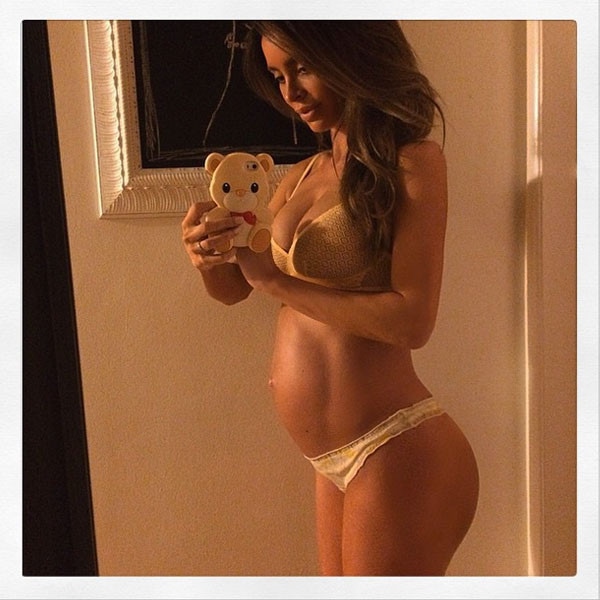 Instagram
Sarah Stage, the Los Angeles-based model who raised eyebrows after posting pictures of her pregnancy belly at eight months that honestly resembled a food baby, gave birth Tuesday!
While she was pregnant, her baby bump looked more like some mild bloating, which caused concern among people everywhere. But it turns out the 30-year-old has delivered a very healthy baby! So healthy, in fact, that new son James Hunter came out 8 lbs. 7 oz. and 22 inches long. That's a pretty big baby for such a small woman!
She tells E! News, "Yes!! Thank you! All of that is indeed true :) he's a big healthy boy and he got an APGAR score of 8-9. Thank you for supporting me throughout my pregnancy!" 
Her skinny selfies on Instagram sparked worry and criticism from other women who thought they resembled Stage after eating minimal foods.
"I legit look like this right now after eating a bowl of soup," one user commented on Stage's photo while another added, "She needs to feed that baby instead of worrying how to keep her figure."
Although Stage never responded directly to the criticism, she did post another photo, but this time it was of a very loaded quote. It looks like she's letting her Instagram profile do all of the talking. She chalks up her incredible pregnancy body to keeping up with exercising throughout the nine months (at least we assume that's why because she posts many workout pics), and some have even lauded her appearance.
"I wish I looked like her when I was pregnant," one woman wrote on one of her pics.
Congratulations to the new mom!