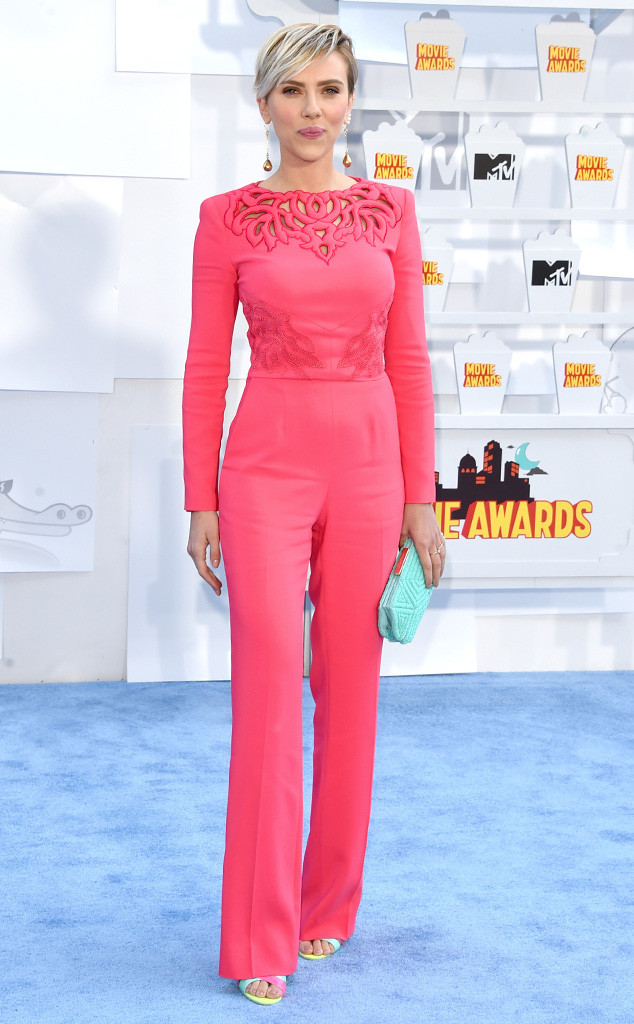 Jason Merritt/Getty Images
Scarlett Johansson is the first to admit that she absolutely loves being a mom.
What she's not a fan of is some actor's bold statements about parenting that don't necessarily represent every mother or father.
"I'm such a newbie at this. I always really hate it when actors or people in the spotlight make giant grandiose statements about parenthood because it's so, so personal," she explained in a new interview with the Australian Daily Telegraph. "I don't profess to know anything more about parenting than anybody else."
The actress and husband Romain Dauriac welcomed a baby girl last September. The experience has ultimately made her feel nothing short of "very happy" and "very fortunate."
And while she's been able to balance motherhood and working, Johansson admits she's still trying to figure it out one day at a time.
"I have a greater responsibility now so that will definitely affect my schedule," she shared. "Before [Rose], I just made the choices that were affecting me but now I'm responsible for somebody else. Eventually, I will have to work less and it might make me more discerning."
As she continues to promote her latest film with Marvel out in theatres May 1, Johansson is reminded by a valuable lesson her mom taught her at a very young age. One has to do what they love and the rest will hopefully work out.
"I think my mom, really more than anything, shaped me in many ways. She was very, very encouraging of our separate interests growing up," the 30-year-old recalled. "She just made us feel that you could do whatever you wanted to do, as long as you really wanted to do it, and that's why I got into acting."